Justice League is currently in its post production stage and the DCEU film reshoots are making headlines. Days, after it was revealed that Warner Bros and DC are investing $25 million for reshoots and a great part of the film, is being reshot, reports suggest that a crucial character of Justice League is also getting a few changes.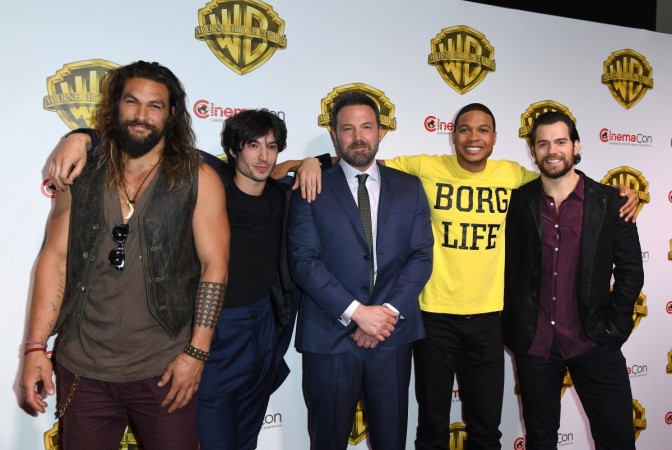 Joe Morton, who will be seen playing Dr Silas Stone (Victor Stone's father) in Justice League has spilt the beans to reveal that a part of the reshoot involves making drastic changes to his role. Stone revealed that his character originally was more in a serious tone but now, the studio is lightening it up.
Also read: Is DCEU trying to replicate Spider-Man: Homecoming with The Flash's Flashpoint?
"Well, the stuff that I had to do were just really small little bits and pieces, nothing necessarily having to do with tone. I know that with Ray [Fisher], the young man who plays Victor, there were some adjustments that they made in terms of the tone of that character," he told IGN.
Sharing insights from the studio, he said, "I think what I heard was that there was a need from the studio to lighten up the film in a way, that the film felt too dark. I don't know what that meant in terms of how it actually got translated in terms of the reshoots but that's what I heard. That's what I thought some of the reshoots were about."
Does that mean that Zack Snyder's vision is being revamped? It seems so. DCEU chief Geoff Johns had hinted he was not okay with Snyder's style of working.
"The whole thing is to craft and shape the story and the tone to fit the character. And to celebrate the character, instead of deconstruct the character. I think you want to celebrate the character, because you've got to celebrate something and build it up, I think, to really make it into something that represents who that character truly is," he told during the San Diego Comic-Con.
Also Read: Geoff Johns took a dig at Zack Snyder? Director's DCEU future in trouble
Will Justice League still hold on to Snyder's vision or will it be a potpourri of Marvel and DC? Let us know your views in the comments below.
Justice League releases on November 17, 2018.