It is going to be a great November. Marvel is nearing the release date of Thor: Ragnarok, and Warner Bros and DC Extended Universe have kick-started promotions for Justice League movie.
Featuring Batman, Wonder Woman, Aquaman, The Flash and Cyborg, the film will see the resurrection of Superman, who was shown buried in Batman v Superman. It will also establish a platform for the launch of Aquaman, The Flash and Cyborg's storyline.
Also Read: Justice League trailer: Jason Momoa STEALING Superman Henry Cavill's role? [PHOTOS]
While the movie releases on November 17 in the US, Justice League is slated to release on different dates. But Indian fans, rejoice! The DCEU movie releases in India along with the US premiere. IMDb confirms that the film releases on November 17 in India.
Pre-booking for the movie has started in most places. For the US audience, Justice League tickets are available on Fandango. As for Indian audience, advance bookings for the movie have begun. In cities like Chennai, Mumbai and Bengaluru, SPI Cinemas have started the pre-booking process for the opening weekend.
As for other cities, Book My Show will start the sale for tickets a few days before Justice League releases. The film already has a 99 percent ranking on the site and about 35,000 people have shown interest in watching it. The film is also expected to release in PVR cinemas in almost all cities.
Justice League's runtime is reportedly 121 minutes (roughly 2 hours) long. JL's runtime is shorter than Batman v Superman: Dawn of Justice, which ran for about two hours and 51 minutes. While a shorter movie means viewers will be hooked to every scene, fans and trade analysts find the short runtime odd for a Zack Snyder movie.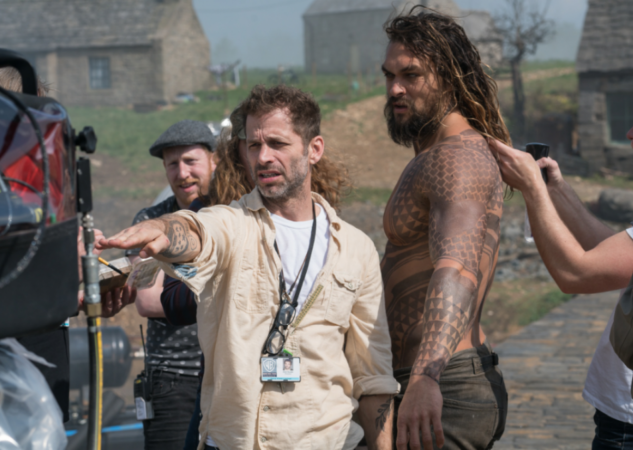 Ever since Joss Whedon took over the post productions and re-shoots, fans have been wary about the result of "Zack Snyder's Justice League." And now, with the shortened movie runtime, speculations have once again risen to question if the final product is really Snyder's Justice League or if it was Whedon's product that DCEU doesn't want to admit.
The difference is seen in the trailers as well. In the first two trailers, the tone of the movie was on the bluish side. However, the new promos and trailers are red-tinted. It's yet to be known how this would impact the movie. But you can find out the difference yourself here: