Fans would agree that Jason Momoa is the perfect choice for the role of Aquaman. However, the Justice League actor did not audition for the Aqua-God, he revealed.
Talking to Hindustan Times, the actor revealed that when he met director Zack Snyder, he told Momoa that he was auditioning for Batman's role around the time of Batman v Superman: Dawn of Justice and Justice League.
Also Read: Justice League trailer: Jason Momoa STEALING Superman Henry Cavill's role? [PHOTOS]
Recalling the incident, the actor revealed that Snyder handed him the lines of Bruce Wayne/Batman (played by Ben Affleck). "When Zack first approached me, it was a bit of a mystery because when I went in for the audition, he wanted me to read for Batman – and Ben had already been cast in the role by that point," Momoa revealed.
"So, I knew something fishy was going on and just read the lines with a lot of attitude, like I didn't care what was on the page [laughs]! And then Zack said to me, 'Do you know who I want you to play?'" Momoa explained.
"I said, 'Oh, yeah, I'll be a villain or some bad dude who comes in and fights Batman – sounds like fun.' He said, 'I want you to play Aquaman.'" And that's how DC fans found their Aquaman actor.
The Game of Thrones actor, who will be setting the establishing story of the comic book character Aquaman in 2018, also spoke about his experience working with Affleck and Wonder Woman Gal Gadot.
"I played it cool, but I was totally geeking out on the inside [laughs]. We really loved being on this journey together, and always wanted to see each other on set. Whether it was doing team-building scenes or these ambitious, complicated stunt sequences, we'd always support each other and try to make each other laugh; it was always a joy," he explained.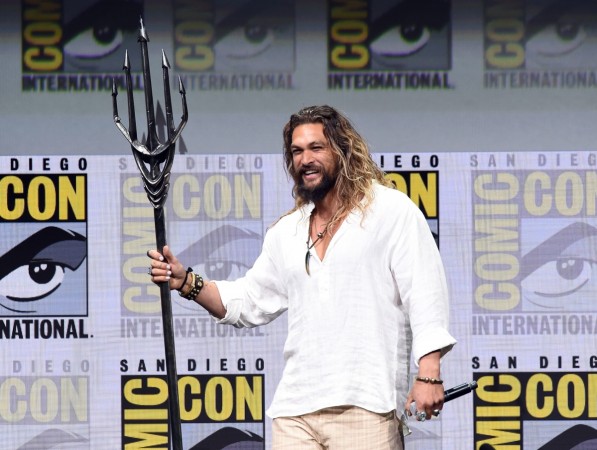 The actor, talking to Jimmy Kimmel earlier this year, revealed that he was confirmed for the role about five years ago but he was asked to keep it a secret until Batman v Superman: Dawn of Justice released.
While he looks fun in the trailers, the actor will be seen fighting Steppenwolf with the remaining cast of Justice League on November 17.