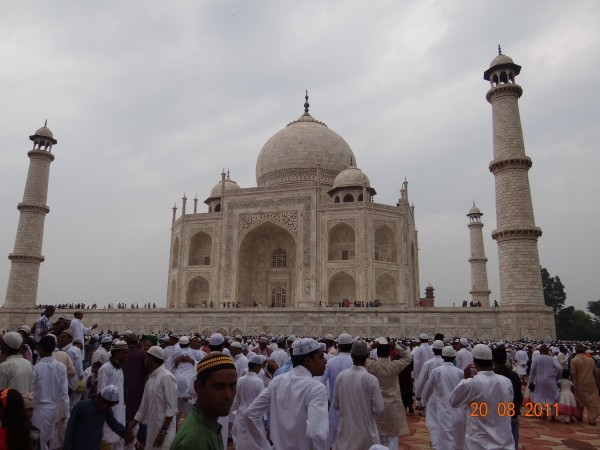 Taj Mahal, the UNESCO World Heritage site in Agra, India, is making headlines again. The district administration has ordered that only locals will be allowed to offer Juma namaz (Friday prayers) at Mumtazi Masjid inside the monument's premises.
Also Read: Interesting facts about Taj Mahal-the symbol of love
The locals will be allowed entry to the spectacular white marble building only after providing valid identity proof. The decision was taken after complaints that "outsiders, including Bangladeshis and non-Indians" are entering the monument complex on Fridays on the pretext of offering prayers, The Times of India reported. The administration took the decision to ensure foolproof security.
The locals entering the 17th-century site, which remains closed for tourists on Fridays, will have to provide a valid identification card that proves that they are residents of Agra.
K P Singh, the additional district magistrate (city), in his order, stated that the entry of "outsiders" can affect the security of Taj Mahal.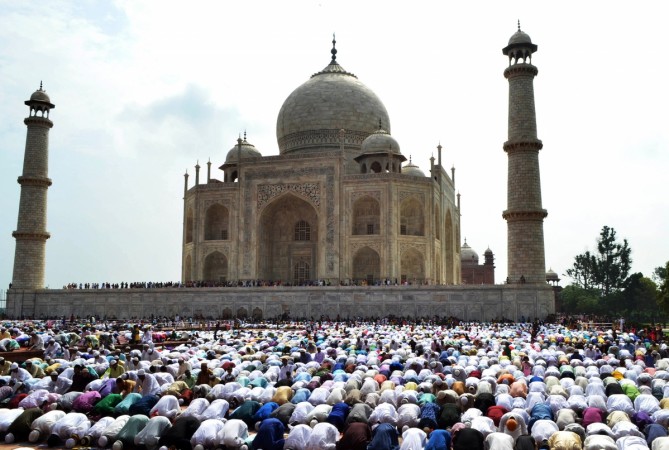 "Now, we will allow only residents of Agra city to offer namaz at the mosque located inside the Taj Mahal complex," TOI quoted Agra's district magistrate Gaurav Dayal as saying.
In 2013, the Archaeological Survey of India (ASI) had banned the foreigners from offering prayers at Mumtazi Masjid.
Taj Mahal controversies
In June 2017, Uttar Pradesh Chief Minister Yogi Adityanath said the monument doesn't reflect Indian culture. "Foreign dignitaries visiting the country used to be gifted replicas of the Taj Mahal and other minarets which did not reflect Indian culture," Adityanath said, according to Telegraph.
A month later, Adityanath created another controversy by leaving out Taj Mahal out of Uttar Pradesh's heritage budget.
In October, BJP MLA Sangeet Som kicked up a storm after he said that the monument was built by the man who wanted to massacre Hindus. "Many people were worried that the Taj Mahal was removed from the list of historical places in the UP tourism booklet. What history are we talking about?"
"The man who built Taj Mahal imprisoned his father. He wanted to massacre Hindus. If this is history, then it is very unfortunate and we will change this history, I guarantee you," he said.