BJP MLA Sangeet Som on Monday, October 13, kicked up a storm by questioning the history of the Taj Mahal and its builders, and claiming that those who built the historic monument had wanted to wipe out Hindus.
His statements come close on the heels of similar controversies surrounding the white-marble monument in Agra, with the Uttar Pradesh government in general and Yogi Adityanath in particular being accused of undermining it.
Adityanath, it may be noted, has already said that Taj Mahala and "other such monuments do not reflect Indian culture." His government has also been accused of ignoring the 17th-century mausoleum and its upkeep.
What Sangeet Som said
Som said at a political rally in Uttar Pradesh on Monday: "Many people were worried that the Taj Mahal was removed from the list of historical places in the UP tourism booklet. What history are we talking about?"
He added: "The man who built Taj Mahal imprisoned his father. He wanted to massacre Hindus. If this is history, then it is very unfortunate and we will change this history, I guarantee you."
Som also said that governments at the Centre and the UP — the former headed by the BJP and the latter formed entirely of the saffron party — was already in the process of including certain parts of history in textbooks that had hitherto not been in them.
Watch the speech by Som here:
Controversy over Taj
Taj Mahal — which was built by Mughal emperor Shah Jahan for his wife Mumtaz Mahal in the 17th century, and ended up being their final resting place — is considered a monument of love, and often finds a place in lists that enumerate modern wonders of the world.
However, there was quite a bit of hullaballoo when it did not find a mention in the UP budget announced earlier this year.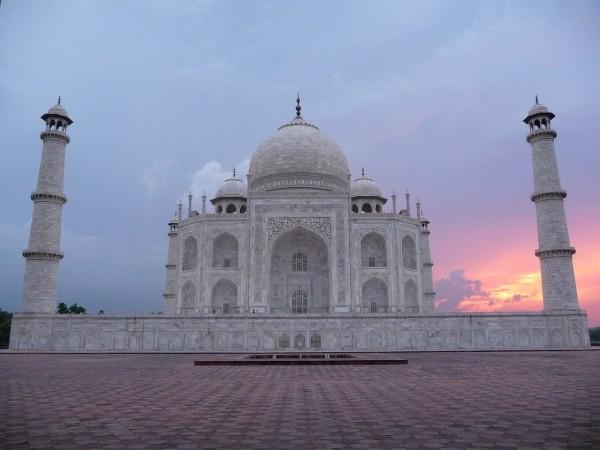 It was later clarified that this was only because it is maintained by the Archaeological Survey of India, which falls under the jurisdiction of the Central government.
And then, earlier this month, the UP government was accused of ignoring the mausoleum when it did not find a place in a booklet about tourist attractions in the state.