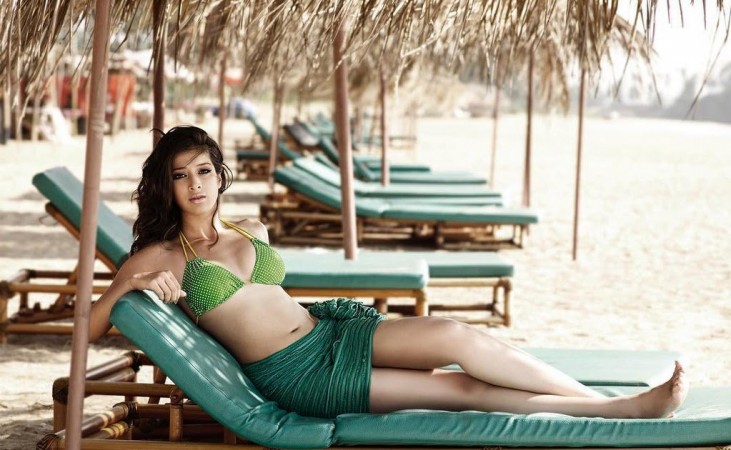 Actress Raai Laxmi admitted that Julie 2 has bombed at the box office. The actress thinks that the reason for its failure is that the people mistook the film to be an erotic movie.
Raai Laxmi is one of the popular actresses in down south and she wanted to make it big in Bollywood too. Earlier, she had played a cameo role in Sonakshi Sinha's Akira and Julie 2 marked her debut in Bollywood as a heroine. It is her 50th film and she had pinned a lot of hopes on this movie.
Julie 2 is the sequel to a Deepak Shivdasani's 2004 hit film Julie, starring Neha Dhupia. The movie, which was also released in Telugu and Tamil, had a decent hype and promotion, before it hit the screens on November 24. The film was expected to make good collection at the box office and get a big break for Raai Laxmi.
But the Raai Laxmi starrer opened to poor response and a negative word of mouth took a toll on its collection on the following days. Julie 2 is estimated to have collected approximately Rs 3.50 crore net at the domestic box office in the first week. Made on a big budget, the film has failed to recover even 50 percent of its costs.
Talking about the poor collection of Julie 2, Raai Laxmi said that the promotion of the film gave a wrong impression to the film goers, who considered it an adult movie. "I think people expected it to be a sex film and there was no sex in it. It was largely advertised in that manner. Remember the first teaser?" 123Telugu quoted the actress as saying.
Watch Julie 2 teaser here
Julie 2 explores the dark side of the success story of a simple girl, who rises to be a big star. Raai Laxmi feels that the critics' were too harsh to the film, which also affected the collection. But she considers it a lesson for her. "I am taking this as a good learning experience," the actress added.
Watch Julie 2 trailer here