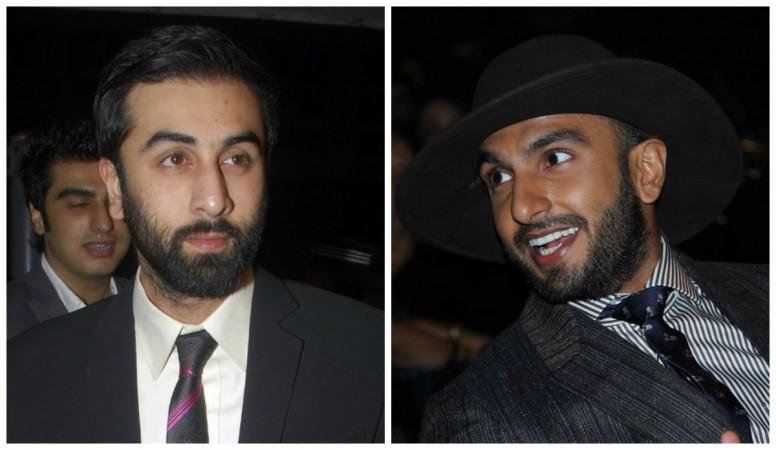 After the debacle of Julie 2, former chief of the Central Board of Film Certification (CBFC), Pahlaj Nihalani, who produced the Raai Laxmi-starrer, is ready to start his next venture. The interesting part is he wants to rope in Bollywood actors like Ranveer Singh, Ranbir Kapoor, Imran Khan, Shahid Kapoor and Arjun Kapoor.
Yes, you heard it right! The news of these actors in Pahlaj's movie is a bit shocking. He is planning to make a sequel to his 1993 action-comedy Aankhen and it will have two pairs of twins in it, Mid Day reported.
"Ranveer and Arjun are No 1 on my wish-list. I want them to play the leads in Aankhan Chaar. They have great chemistry. With each character playing a double role, we will see two Ranveers and two Arjuns, along with a chimpanzee," Pahlaj told the daily.
While Ranveer and Arjun are his first choice, he has backups as well. If not these two, then Ranbir Kapoor and Imran Khan will be roped in. The question is – do these actors know what's Pahlaj is planning to do with them and a chimpanzee?
"Ranbir and Imran will also make an excellent combination, as will Ranbir and Shahid [Kapoor] and Ayushmann [Khurrana] and Rajkummar [Rao]," he added.

Pahlaj said that the animal will be the only common thread between the original, and this version. "The subject will be completely different. It should reflect current times. It should be modern, keeping the trends and the youth's preferences in mind. It will have Indian values and sentiments at its core, but, will be one that appeals to the youth," he told the tabloid.
Meanwhile, Julie 2 has tanked at the box office, to which Pahlaj said: "Julie 2 has taught me valuable lessons. I have learned the market trends."

On the other hand, actress Raai Laxmi blamed the critics who portrayed the movie as a sex film. She told SpotboyE: "I think the critics were a bit too harsh to the film. The film's reviews seemed like a personal vendetta."