After the recent Los Angeles Times exposé of James Toback, more women have come out to speak about the tainted Hollywood filmmaker. More than 200 women have contacted the LA Times with allegations of sexual misconduct against the 72-year-old director.
Also Read: James Toback accused of sexually harassing 38 women: 'He'd love nothing more than to masturbate'
Hollywood actress Julianne Moore also took to Twitter to raise her voice against the Bugsy director.
Responding to LA Times reporter Glenn Whipp's tweet on the James Toback story, Moore wrote: "Glenn add one more. Exact same playbook by James Toback when I encountered him near Central Park."
She added in another tweet: "#JamesToback approached me in the 80's on Columbus Ave with the same language - wanted me to audition, come to his apt."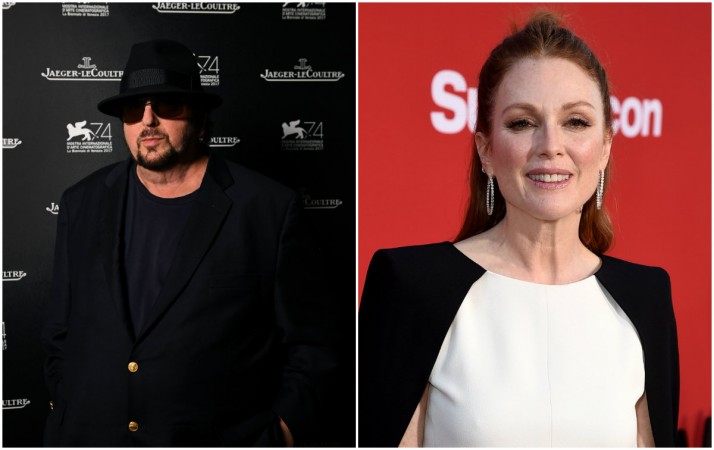 Moore further tweeted: "I refused. One month later he did it again with the EXACT same language. I said don't u remember u did this before?"
This comes after 38 women including aspiring actresses and models have come forward to share their story of Toback's sexually explicit behaviour — masturbating in front of them, ejaculating into his pants or onto their bodies.
NBC Today Show host Natalie Morales also spoke out against Toback, writing on Twitter that the director used the "exact same playbook" during a meeting in Central Park. "I saw pretty quickly what he was up to," Morales wrote.
A detective informed the LA Times that countless phone calls have been made to the Los Angeles Police Department about Toback in the last few days. The LAPD is yet to decide whether to conduct an investigation against the Hollywood director or not.
However, Toback denied the allegations to LA Times, saying he never met any of the women, or if he had it "was for five minutes and [I] have no recollection".
He further explained that for the last 22 years, it had been "biologically impossible" for him to engage in the behaviour described by the women in this story, saying he had diabetes and a heart condition that required medication.
Glenn add one more. Exact same playbook by James Toback when I encountered him near Central Park.

— Natalie Morales (@NMoralesNBC) October 23, 2017
@GlennWhipp 2. I refused. One month later he did it again with the EXACT same language. I said don't u remember u did this before?

— Julianne Moore (@_juliannemoore) October 24, 2017