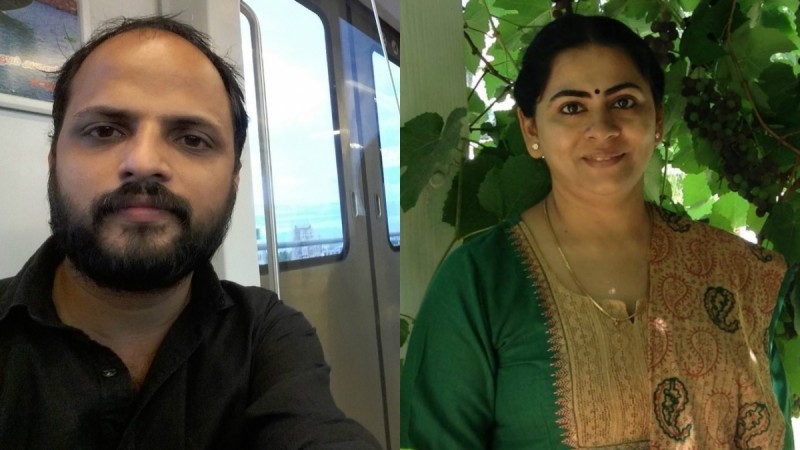 Malayalam director Jude Anthany Joseph has been booked for verbal abuse in a case filed at Ernakulam Central police station by Kochi Mayor Soumini Jain. The mayor alleges that the filmmaker-actor had verbally abused her on Saturday, April 1. The director was arrested on Wednesday evening, according to reports.
The incident is said to have happened when the Om Shanthi Oshaana director approached the mayor seeking permission to shoot an awareness video on child abuse at the Subhash Park in Ernakulam. However, the official denied permission for the same, as they have been instructed not to allow film shooting inside the park premises.
Also read: Is this what your kids should learn in class 2? Jude Anthany react to objectionable content in Kerala textbook
However, after news of Jude's arrest made the headlines on Wednesday, the filmmaker has come forward with an explanation on the matter via his social media page.
"My family members are upset after the news broke out, so I would like to clear it from my part. After coming across a number of reports on children being abused even by relatives, being a father of a kid, I felt the need to create awareness about the issue. Since such awareness videos are available in Hindi and English on YouTube, I decided to make a similar one in Malayalam as well. When I discussed about it with Nivin Pauly in November, he agreed to do the project."
"With an aim to reach the video to more and more people, I approached the authorities at Kerala State Commission For Protection Of Child Rights, who even offered to support us. Minor changes were made to the script I had penned, by the members of the commission, and we even got the permission of minister Shailaja, who agreed to screen the video in all schools in Kerala [translated from Malayalam]," reads the Facebook post of Jude.
"That's when we came across an organisation named Bodhini that works against child abuse, and when we approached them, they agreed to bear all the expenses for the making of the short video. Then we started searching for an apt location, and zeroed in on Subhash Park in Ernakulam. Hibi Eden, who is also a member of Bodhini, agreed to get permission for shooting at the park. But Mayor Soumini ma'am decided not to grant permission, instead she asked me to get a government order. Following this, I approached Shailaja teacher, who even sent a recommendation letter to Mayor to consider this as a special case [translated from Malayalam]."
Jude had decided to shoot the video on April 5 owing to the busy schedule of Nivin, who is awaiting the release of his upcoming film Sakhavu.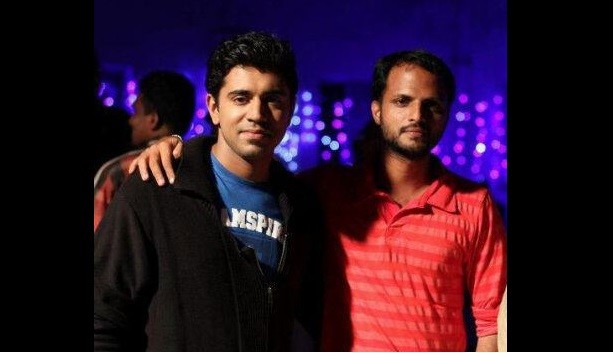 "When I met the Mayor at her office on Monday morning, she claimed that I had insulted her by bringing this matter to the notice of the minister. I even asked for pardon, and tried to make her realise the importance of this awareness video. However, I was very upset as she was denying permission for the same, and told her that I will react if she cannot help in making a video on such a socially relevant subject. I later decided to shoot at Cochin Port Trust Park and the shooting was wrapped up yesterday."
"On the very same day, after realising that a case has been registered against me, I met Soumini ma'am at her office for a compromise talk. Though I apologised, she wanted me to admit my mistake at a press conference. I left her office informing her that I will do the necessary since I had shooting the next day [translated from Malayalam]."
The Oru Muthassi Gadha director, who seems to be very upset with the whole incident has even said that he will never again be part of any social activities. "I feel miserable for getting involved in a case while working for a socially pertinent issue. I regret everything, and have decided not to be part of any social service activities in future," he concluded his social media post, which has gone viral with many sharing it and expressing their support to Jude.
Meanwhile, Kochi Mayor has reacted on the incident.
Many celebrities, including Vineeth Sreenivasan, Ganesh Raj, Aju Varghese, Nandan Unni and Vipin Das, have also come forward supporting Jude by expressing their opinion on social media.
"We are with u Jude.. pls be the socially responsible soul u r as always.. this phase will pass.. stay strong!!," writes actor-director Vineeth Sreenivasan.
"As someone who has known Jude Anthany Joseph for the last 5 years I can confidently say he is one of the most honest, sincere and genuine people I've ever met. He speaks his mind always but our society is too immature to accept someone who says it as it is..We are with you Etta. You're a gem of a man!," Aanandam movie director Ganesh Raj has expressed his support.
Read the Facebook post of Jude Anthany here: