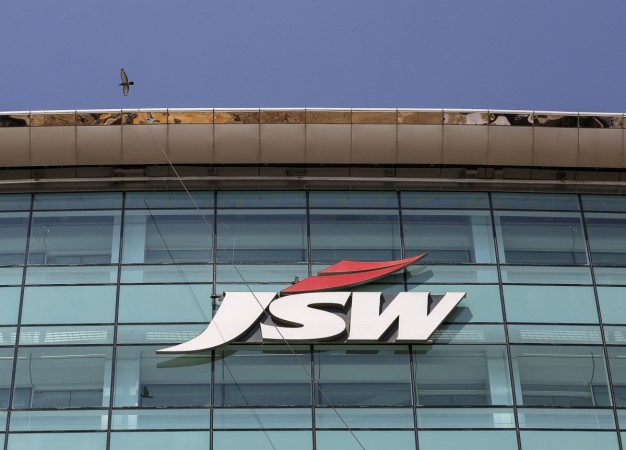 JSW Steel on Wednesday reported a sharp rise in its standalone net profit and 60 percent increase in income from operations for the fourth quarter (Q4) on the back of higher volume sales and better price realisations. A day before, Tata Steel too had announced similar results.
For Q4, JSW Steel's net profit zoomed to Rs 1,003 crore from Rs 367 crore in the corresponding period last year while income from operations rose 60 percent to Rs 16,952 crore as against Rs 10,615 crore in the year-ago period, the company said in a statement.
Production increased 28 percent YoY to 4.10 million tonnes while sales grew 20 percent YoY to 3.96 million.
"The current quarter was marked by headwinds of a weak steel demand in the domestic market amidst poor liquidity post de-monetization as well as a surge in raw material prices. In this backdrop, the Company strategically enhanced export sales to offset domestic slowdown, with continued focus on enriching the product mix," JSW Steel said in a statement.
For the financial year 2016-17, standalone net profit stood at Rs 3,577 crore as against Rs 3,530 crore for the preceding fiscal, while income from operations rose 39 percent to Rs 56,913 crore from Rs 40,859 crore.
The company declared Rs 2.25 dividend for 2016-17. JSW Steel shares closed 2.48 percent higher at Rs 207 on the BSE on Wednesday.
Cautious outlook for 2017-18
JSW Steel cited uptick in the US, Europe and China to project an optimistic forecast for the steel industry, though it tempered the outlook due to risks emanating from Japan and South Korea.
"The US economic growth outlook is robust despite a weak 1QCY2017. The Euro area continues to see moderate growth supported by expansionary monetary policy, rising exports and stable consumer spending. Steel exports from Japan and Korea continue to remain at elevated levels with pricing at a discount to their domestic market prices," the company said.
Domestic steel demand is likely to remain high, given the Modi government's push to infrastructure. "In India, overall consumer discretionary spending, public capex on 'Rurban' infrastructure development and foreign direct investment have continued to improve, supporting a gradual growth recovery. Steel demand is expected to benefit from rising infrastructure spend and improving consumer demand in FY2018," JSW Steel said.