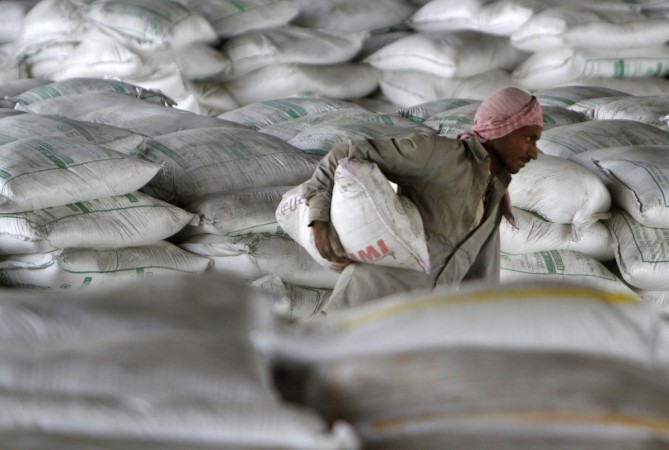 Private equity fund Blackstone Group and JSW Cement have expressed interest in the sale of LafargeHolcim's India asset with capacity worth 11 million tonne. The two companies have submitted bids for the sale.
Some of the other companies that are keen to acquire LafargeHolcim's assets and have submitted non-binding bids are: Ramco Cements Ltd, Ireland's CRH Plc, financial investors Aion Capital Partners, Advent International, Carlyle Group and Piramal Group, where some of the buyers are bidding as part of a consortium, the Mint reported, citing sources.
"The initial bids have been submitted independently. However, JSW Cement is open to partnering with any of the firms, which qualify in the first round, including Piramal. These discussions will be held post the first round," a person familiar with the discussion was quoted as saying by the publication.
Lafarge is looking to divest its interest in India assets to comply with the competition rules in the country.
According to reports, in February, Lafarge India's entire India business was put on the block after a failed deal with Birla Corporation to sell two cement units with a combined capacity of 5.1 million tonne per annum (mtpa).
It was earlier reported that some of the likely bidders for the acquisition are Brazilian cement giant Votorantim Group, CRH, private equity funds KKR, Blackstone, Heidelberg Cement, Piramal and JSW. Last month, some of the interested companies reportedly submitted expression of interest (EOI) for the upcoming auction.
Last month, major cement companies, expecting an amendment to the Mines and Minerals Development Regulation, or MMRD, had asked the government to allow the transfer of limestone mines automatically to the buyers in case of mergers and acquisitions (M&A).
As per the present norms of the act, the automatic transfer of limestone mining rights to the new owner is not allowed if the acquisition is partial, or is not 100 percent.
[1 lakh = 100,000 | 1 crore = 10 million | 100 crore = 1 billion]