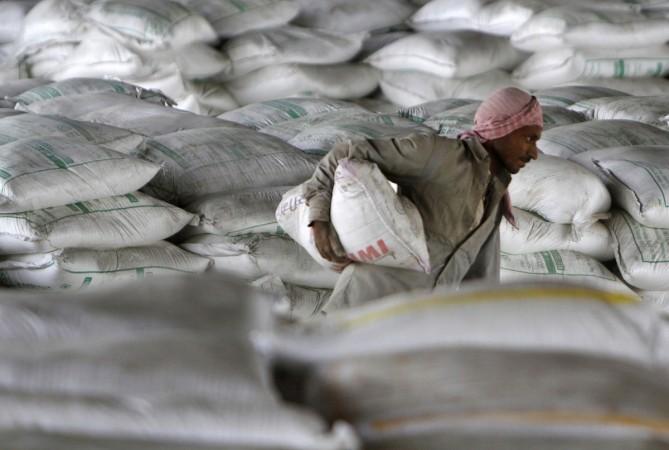 Private Equity funds and foreign and domestic companies are currently in a race to buy French industrial company Lafarge's India assets. According to sources, the bidding for the 10.75 million tonne of assets is likely to start in a month.
Some of the likely bidders are Brazilian cement giant Votorantim group, CRH, Private Equity funds KKR, Blackstone, Heidelberg Cement, JSW and Piramal Group, Financial Express reports.
The companies have submitted Expression of Interest (EOI) for the forthcoming auction.
Lafarge has reportedly assigned Arpwood Capital, founded by former Carlyle and TGP India executives Amol Jain and Rajeev Gupta, as advisor for the transaction.
In 2015, Competition Commission of India (CCI) had directed Lafarge to dispose of its cement assets following its merger with Swiss cement company Holcim in 2014. The two companies enjoy dominance in the Indian market with a total capacity of 68 million tonnes, Reuters reported.
The list of Lafarge India assets:
| | | |
| --- | --- | --- |
| Location | Capacity | Market/Region |
| Singbhum (Jharkhand) | 3.4 million tonnes | East |
| Sonadih (Chattisgarh) | 2.15 million tonnes | East |
| Bilaspur (Chattisgarh) | 1.5 million tonnes | East |
| Chittorgarh (Rajasthan) | 1.5 million tonnes | North |
| Bhiwani (Haryana) | 1 million tonne | North |
| Mejia (West Bengal) | 1 million tonne | East |
In August 2015, Lafarge India received clearance from the CCI to sell two plants to Birla Corp in a deal worth Rs 5,500 crore. However, due to the regulatory Mines and Minerals (Development and Regulation) Act, or MMRD Act, pertaining to limestone mining rights, the deal fell through. Now, Lafarge has submitted a revised proposal to sell its cement business.
Industry experts estimate the Indian cement industry is growing at a rate of 8 percent per annum, and currently has a production capacity of 287 million tonnes.
KKR and Blackstone were earlier in the race to acquire Jaypee Group's cement business, which is now being bought by Aditya Birla Group's UltraTech.
Major cement companies are expecting an amendment to the MMRD Act. They have asked the government to allow the transfer of limestone mines automatically to the buyers in case of mergers and acquisitions.
Under the current norms of the act, the automatic transfer of limestone mining rights to a new owner is not allowed if the acquisition is partial, or is not 100 percent.