On Thursday, Tyga sparked rumours he was dating Jordan Ozuna after the rapper was seen indulging in some public display of affection with the Kylie Jenner look-alike, who attracted a lot of media attention in 2013 for her rumoured fling with Justin Bieber.
Also read: Gisele Bundchen diverts attention from her seemingly anti-Trump tweet by going sheer
But Ozuna dismissed these dating rumors on Friday, saying she wasn't involved with Kylie's ex. "Omg y'all! I'm not dating Tyga! Come on," she wrote along with three tears-of-laughter emojis.
Just hours after he was spotted with Ozuna, Tyga dropped nearly $3,000 on a Chanel purse, sparking speculation that the lavish gift was for his new girlfriend. But now that Ozuna has revealed she isn't dating the rapper, many believe the purse could be a gift for Kylie, with whom Tyga was in a relationship for nearly two years.
Tyga is said to have reached out to Kylie's family to persuade her to get back with him.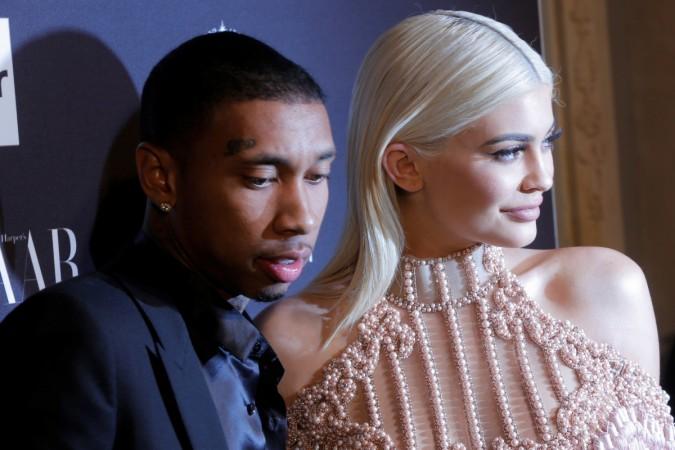 "Tyga's sick of hearing about Kylie and Travis [Scott] being together," a source told HollywoodLife.. "He's hoping Khloe [Kardashian] will convince her to leave Travis alone and come back to him."
Kylie and Tyga are said to have called it quits on their romance in March. The duo hasn't opened up about what drove them apart, but speculations are rife that it could be because Tyga was financially dependent on her.
"Kylie felt that Tyga was taking advantage of her [financially]," according to MediaTakeOut. "Also she's growing into a woman, and needed to make some changes in her life."
This is not the first time Kylie and Tyga, who officially started dating after her 18th birthday in 2015, have broken up. Their romance has seen a series of ups and downs, but they have always found their way back to each other.