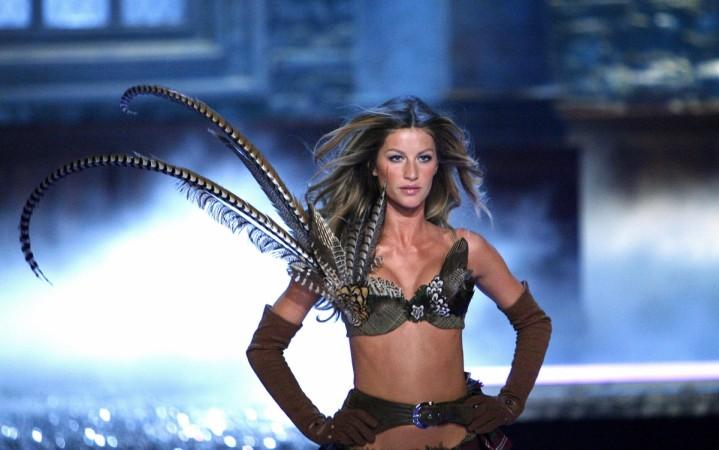 Gisele Bundchen has been in the modelling business for about two decades and still has what it takes to be a top model. The 36-year-old proved that by letting her figure do all talking by opting to flaunt it in a sheer number in a new advertising campaign for a Brazilian fashion label Arezzo.
Also read: Game of Thrones Season 7 spoilers: Will Jaime betray his sister Cersei?
One photograph has her lounging on a chair, looking seductively into the camera. Her bra and underwear are on display in the sheer black number. Another photograph has her in a leather wrap coat that's clinched at the waist with a belt.
A couple of days back, Bundchen was in the news for a whole different reason. Her New England Patriots husband Tom Brady decided to skip a trip to the White House last Wednesday, and many believed it was because Bundchen was anti-Trump.
The quarterback released a statement saying he was skipping the event due to "personal family matters."
The same day, Bundchen tweeted out a link to information about an April 29 climate change rally in Washington D.C. for the Years of Living Dangerously project.
She wrote, "March for climate, jobs, and justice. To change everything, we need everyone."
The link led to an article that read, "With the Trump Administration doing everything in its power to undo progress on climate change, the time has come to TAKE TO THE STREET."
Brady's decision to skip the White House event attracted a lot of media attention considering his close friendship with President Donald Trump.