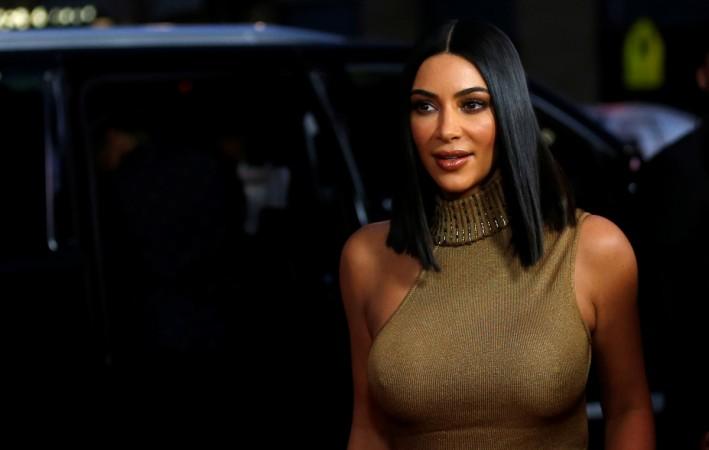 Once again Kim Kardashian made the headlines for saying one of the most stupid things on Twitter and the Twitterati is literally slamming her.
Also read: Kendall Jenner stuns everyone in plunging gown at Harper's Bazaar 150th anniversary party
So, what caused much trouble for the reality star?
Taking to Twitter, the Keeping Up With The Kardashians star wrote on Wednesday that she easily shed her pounds while suffering from flu. And she also pulled a joke out of it mentioning that it was the perfect timing for the upcoming annual Met Gala in New York city.

The FLU as diet?
The flu is definitely not a diet. It is a contagious illness which might cause a wide range of complications like Pneumonia or Influenza. As wrongfully advised by Kim Kardashian, the disease can make you lose weight with other painful side effects such as a headache, dizziness, sore throat, and respiratory trouble as well. It should be NEVER compared to a diet.
While Kardashian made this statement on the social media, she instantly faced backlash by the Twitterati because she is considered as a role model to many youngsters. The tweet was deleted immediately but the screenshot of the tweet is making rounds on the internet.
Previously, the reality star was also slammed for taking selfies in the car while her sister Khloe Kardashian was on her way to prison.
Here are some of the Twitter reactions:
@KimKardashian you're aware of the amount of people that follow you/are inspired by you, right? lots of them being impressionable young people?

— Carmen (@Carmen_pov) April 19, 2017
"Dude. Exlax is the best diet. Just in time for the Met. #6lbsdown" -Kim Kardashian ????

— John Caleb Evans (@diabeetusjohn) April 19, 2017
Kim Kardashian called the flu a good diet? ARE YOU SERIOUS?

— becs (@Becs) April 19, 2017