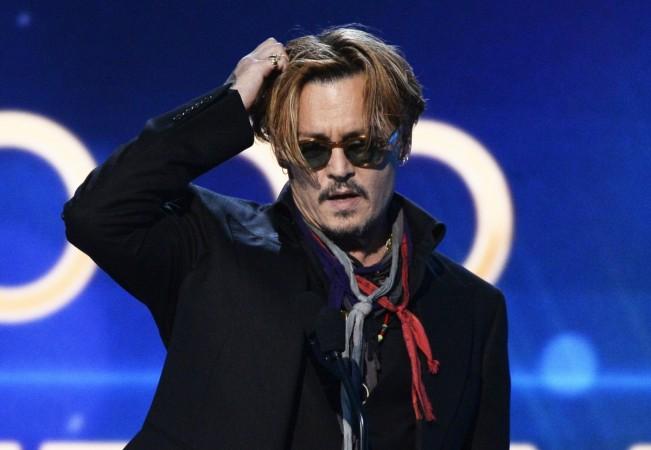 Pirates of the Caribbean actor Johnny Depp has ruffled some feathers after her cracked a joke about assassinating Donald Trump during an appearance at Glastonbury.
The actor was attending an event at Cineramageddon, a drive-in cinema, when he started talking about US President Donald Trump.
Also read: Transformers sans Michael Bay and Mark Wahlberg: Here's what we know about the franchise's future
"I think he needs help and there are a lot of wonderful dark, dark places he could go," Depp said, to cheers from the about 1,500 people gathered. "It is just a question – I'm not insinuating anything. By the way, this is going to be in the press. It will be horrible. I like that you are all a part of it," he added.
"When was the last time an actor assassinated a president?" he asked in reference to Abraham Lincoln's death by John Wilkes Booth in 1865. "I want to qualify, I am not an actor. I lie for a living. However, it has been a while and maybe it is time," he added.
A section of netizens is clearly not impressed with Depp's speech. "Add Depp to the list of desperate for attention Hollywood scum," wrote one on Twitter. "Don't Ever Let This Wouldbe Assassin Back into America: Johnny Depp incites for assassination of President Trump," another added.
Just last month, comedian Kathy Griffin received quite a backlash when she posted a photograph of herself holding a mock "decapitated" head of Trump.
Interestingly, Griffin and Depp aren't the only celebrities who have imagined violence against Trump. This year, singer Madonna also went on record saying she had "thought an awful lot about blowing up the White House."
In March 2016, comedian George Lopez tweeted out a cartoon of former Mexican president Vincente Fox holding a decapitated head of Trump, with the caption "Make America Great Again."
— George Lopez (@georgelopez) February 28, 2016