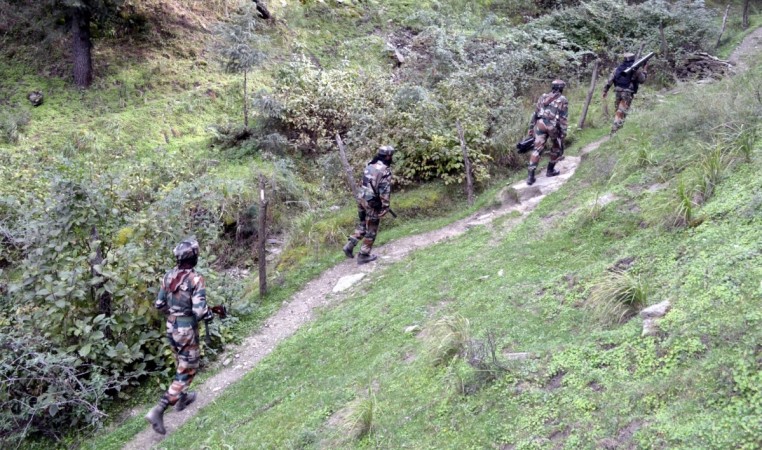 Pakistan on Saturday continued to violate truce along the Line of Control (LoC), hitting two different parts of Jammu and Kashmir, but no reports of any casualties have come in from either sides. The transgressions follow a recent infilitration bid the Indian Army foiled by killing one of the terrorists trying to enter India.
The ceasefire violations come on the same day as a blast and ensuing encounter with suspected ULFA militants led to the death of three Indian Army jawans in Assam's Tinsukia district. Another blast was reported from a different part of the state on Saturday.
The first of the ceasefire violations along the LoC took place on Saturday morning in the Nowshera sector of Jammu and Kashmir's Rajouri district. The heavy shelling — which is often viewed by the Indian Army as an attempt by the Pakistani side to provide cover for infiltrators — was reported from there.
The second of the violations took place in the afternoon in the Sunderbani sector, which is also in Rajouri district. According to ANI, 120 mm mortars, automatics and small arms were used in the unprovoked ceasefire violation from 2.10 pm.
The Rajouri district has been subjected to several such instances of shelling in the past few weeks, the most recent of which had led to the death of an eight-year-old boy.
Pakistan claims high Indian casualties
While no casualties have been reported on the Indian side in the continued ceasefire violations, a top Pakistani army official claimed otherwise. "Only 20 of our soldiers were killed while they lost more than 40 soldiers," 10 Corps Commander Lt. Gen. Malik Zafar Iqbal was quoted as saying by the Express Tribune.
"If they violate the ceasefire during the day, we manage to settle the score before evening, but if it [the violation] occurs during night, we respond in kind before dawn," he added.