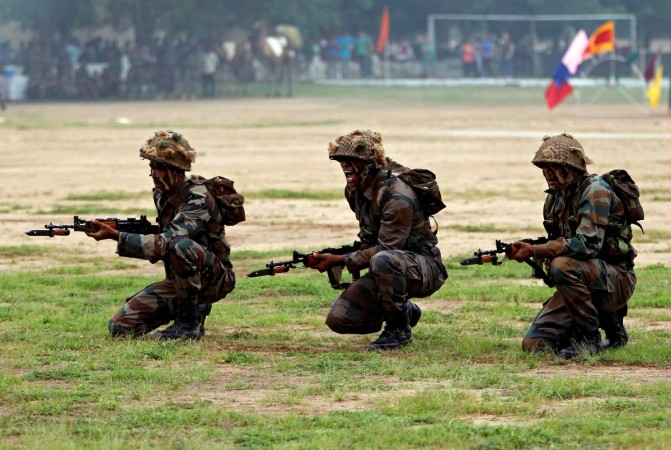 At least three jawans was killed and several others were injured in an encounter on Saturday in Tinsukia, Assam. DGP Mukesh Sahay said that an encounter is currently underway between the army and suspected United Liberated Front of Asom (ULFA) militants.
A joint team of Indian army and Assam Police launched an operation in Pengeri reserve forest.
Reports state that the ULFA militants ambushed an army convoy at around 5:30 am inside a reserve forest near Digboi in Tinsukia district.
Three soldiers have been martyred till now, including Multan Singh, aged 43, of 15 Kumaon regiment.
The army has cordoned off the jungle in Pengri.
An IED blast was also reported at Pengri, according to the Army Eastern Command headquarters.
Reports state that all the injured soldiers were airlifted by a helicopter to Digboi hospital where they will be undergo treatment.
The ADG PI- Indian Army Twitter handle posted atweet saluting the sacrifice of the soldiers in the encounter.
The Post read, "#COAS & All Rks salute supreme sacrifice of Hav R Singh, Hav M Singh & Nk N Singh,offer condolences to the family."
More details of the encounter are awaited.