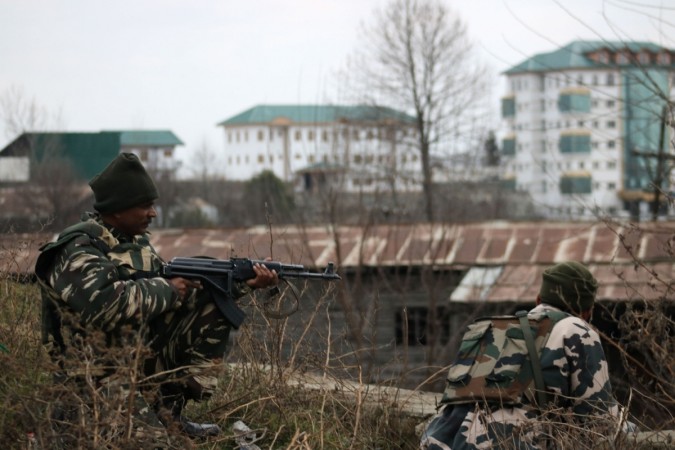 Suspected militants — numbering between four and six — barged into BJP leader Ghulam Mohammad Chopan's house Tuesday near Srinagar in Jammu and Kashmir and fled with an AK-56 along with two magazines that belonged to Chopan's Personal Security Officer.
Constable Bashir Ahmad reportedly told police the militants overpowered him after barging into the house located in the Panzan area of Chadoora in central Kashmir's Budgam district at around 9:25 a.m. Chopan, who was at home at the time, had lost the 2014 Assembly elections from Charar-i-Sharief constituency.
The area is now reportedly under high alert and all entry and exit points have been sealed while a search operation is underway to nab the suspected terrorists. Senior officers from the police, including the Budgam superintendent of police, SDPO, SHO and some officers from CRPF and the Army have reached Panzan, according to Kashmir Monitor.
Earlier on Tuesday, a terrorist was shot dead in a gunbattle that erupted in the Kupwara district after security forces besieged a residential house in Nagri village where the suspected local Hizbul commander was holed up.
The incidents have come just two days after eight CRPF men were killed by terrorists, while 22 were injured in an encounter in Pampore area of Srinagar on Sunday.
Earlier last week, seven militants were killed in three encounters in the district. Arms and ammunition, including two AK-47 rifles and 11 hand grenades were also recovered from the terrorists.