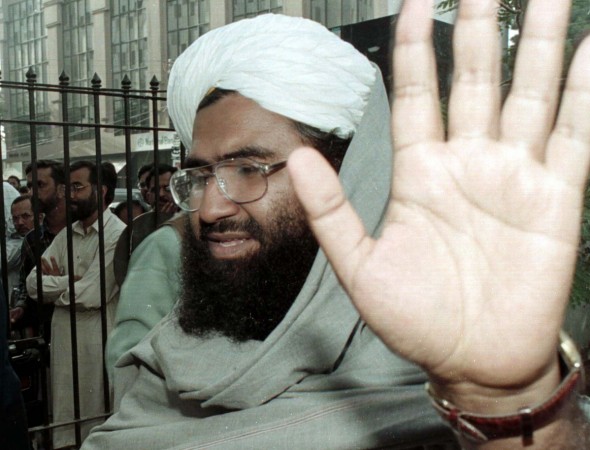 Banned terror group Jaish-e-Mohammed (JeM) recently released a video threatening politicians and Kashmiri "informers" who are employed by security forces in the Valley.
In the video, a man in a mask is seen praising Hizbul Mujahideen commander Burhan Wani, whose death in July sparked massive protests that are ongoing. The man carries an AK-47 gun and has a wall with Quranic verses in Arabic behind him.
"This is the last warning for pro-India politicians and youth who work for the police and Army. Don't think we don't know your names. We have your addresses as well," the man said. He also read the names and addresses of the people on their target list and urged those people to seek forgiveness from Allah and join their cause.
He added that the "movement" will be given a logical conclusion. Hurriyat and other separatist leaders like Syed Ali Shah Geelani had said that they support the movement in the region.
The video was uploaded on Facebook and was later shared through WhatsApp, said SSP Baramulla Imtiyaz Hussain Mir. He added that the police have information about the man who issued the threat in the video. He was identified as a Pakistani JeM terrorist.
The JeM was banned after they were found responsible for the 2001 Parliament attack in India. The group reportedly introduced suicide attacks in Kashmir.
Another banned terror group Lashkar-e-Taiba recently sought separatists' permission to kill those working as "informers and Indian agents."