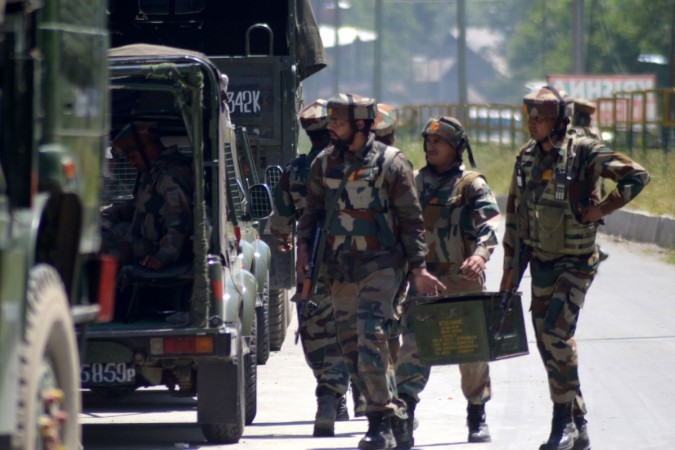 Soldiers from the Indian Army neutralised four terrorists who had attacked one of its headquarters in Uri in the Baramulla district of Jammu and Kashmir early on Sunday morning. However, the army sustained heavy losses as 17 of their own were martyred in fires at the temporary shelters and tents set up there.
The Army said the soldiers who died had all completed their tour of duty and had returned to the base, awating fresh orders. Hence, they had been put up in temporary shelters and tents, which had caught fire when the terrorists had set off explosions in the initial moments of the attack in the Brigade Headquarters of the Army at around 5:30am on Sunday.
As they battled the soldiers present on the spot, the Army air-dropped para commandos close to the location to combat them. After the terrorists were neutralised, the Army is currently undertaking combing operations in and around the area.
Union Home Minister Rajnath Singh, in light of the attack, postponed his visit to the United States and Russia, and called for an emergency meeting on Sunday morning. He spoke to J&K Governor NN Vohra and Chief Minister Mehbooba Mufti over the incident, and was briefed on the situation in Uri. He also instructed top officials from his ministry to monitor the situation.
Union Minister of State for Home Hansraj Ahir said after the attacks: "Pakistan is irritated at the moment, because it failed in its attempt to execute such an activity [terror activity] here [in India] on Eid. We are not tolerating such kind of things, and will not do so in the future."
Defence Minister Manohar Parrikar and Army chief Gen Dalbir Singh are expected to visit Jammu and Kashmir in view of these attacks.