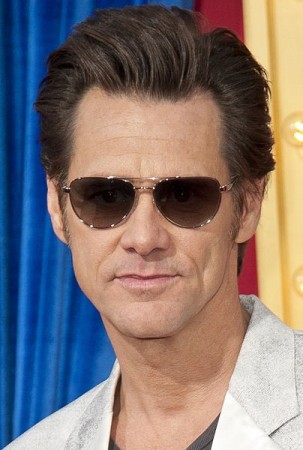 Jim Carrey has joined the list of celebrities who have been victimized by death hoax report. The fake death rumour of the "Bruce Almighty" actor surfaced online twice, claiming that the actor died in a snowboarding accident.
The first death report surfaced online on 12 January after a Facebook page title "R.I.P. Him Carrey" was created, according to Inquisitr.
The page, which gave details about the comedian's death, got more than one million likes over the weekend.
"At about 11 am ET on Sunday (January 12, 2014), our beloved actor Jim Carrey passed away. Jim Carrey was born on January 17, 1962 in Newmarket. He will be missed but not forgotten. Please show your sympathy and condolences by commenting and liking this page," a message on the Facebook page read, according to Inquisitr.
But the rumors were rejected after the actor made an appearance at the Golden Globes Award ceremony at Beverly Hilton Hotel in Beverly Hills, California.
However, the fake reports surfaced again on 14 January and several Carry fans took to social networking sites to post their condolences.
As a result of the ongoing rumor, the representative of the actor issued a statement saying that the actor is alive and doing well.
"He joins the long list of celebrities who have been victimized by this hoax. He's still alive and well, stop believing what you see on the Internet," the rep told Inquisitr.