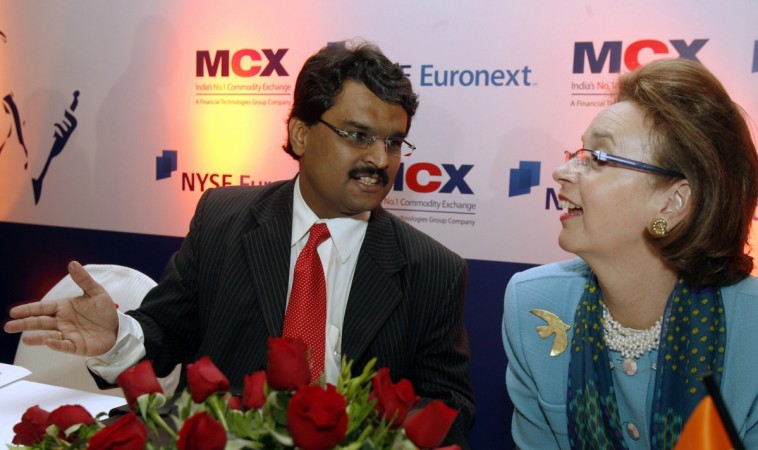 The high court on Friday granted bail to Jignesh Shah, chairman and group executive officer of Financial Technologies in the ₹5,600 crore National Spot Exchange (NSEL) scam.
After spending 107 days in custody, he was granted bail on a cash surety of ₹5 lakh. The court has also ordered to provide surety with an additional ₹5 lakh within two weeks.
"After a very prolonged custody, Jignesh Shah was granted bail by Bombay High Court. There was no evidence of his knowledge about shortfall in stock found against him. Further, there was no possibility of tampering with any evidence of any nature that was ascribed to him. Granting of bail in a matter like this is a rule of criminal law and justice has been done." Business Standard quoted his counsel Mahesh Jethmalani.
Shah was arrested on 7 May by Economic Offences wing of Mumbai police for his alleged involvement in the scam. Shah who got bail on Friday, has also been asked to appear before the EO wing every Monday and Thursday until further notice.
The scam came to light in August last year, when his group company NSEL faced payment shortage. By the end of July, around 18,000 investors lost crores of rupees due to financial irregularities.
Here is the Timeline of Jignesh Shah's Rise and Fall:
April 1998: Financial Technologies (India) Limited (FTIL) was incorporated, led by Shah in Chennai. Over the years, it became a group with nearly 40 subsidiaries.
November 2003: Shah entered into the business of commodity futures markets and started MCX operations.
October 2008: FTIL's subsidiary NSEL, which is at the centre of the ₹5,600 crore scam, commenced live spot trading in commodities. It allowed trading of commodities that were not available in warehouses, which resulted in violation of norms.
May 2012: The Consumer Affairs Ministry issued a notice to NSEL on violating the forward contracts law.
31 July 2013: After the government order, NSEL scrapped most spot trading contracts in view of violation of regulatory norms, precipitating a payment crisis.
6 August 2013: The government banned trading in e series contracts on NSEL.
15 August 2013: NSEL submited 33-week settlement plan to the regulator of the Forward Markets Commission (FMC).
20 August 2013: NSEL defaulted the first settlement.
September 2013: The finance ministry took over regulation of commodity futures markets from the consumer affairs ministry after the payment crisis by NSEL.
9 October 2013: NSEL vice president Amit Mukherjee was arrested, which was the first arrest in the scam.
10 October 2013: Shah resigned as the vice chairman and share holder director of another group exchange MCX-SX, reported PTI.
31 October 2013: Shah resigned as the Chairman of MCX.
17 October 2013: NSEL's former MD and CEO Anjali Sinha was arrested.
17 December 2013: FMC ordered FTIL to reduce its stake in MCX from 26 percent to 2 percent and declared Shah and FTIL as unfit to run any exchanges.
20 December 2013: FTIL moved High Court against the FMC order.
13 March 2014: CBI filed a case and questioned Shah about the case.
7 May 2014: Mumbai police arrested him charging criminal misappropriation and conspiracy.
22 August 2014: Bombay High Court granted bail to Shah after 107 days in custody on condition to submit sureties worth ₹5 lakh rupees.