Bollywood actor Sooraj Pancholi has been charged with abetment of suicide, for the death of Bollywood actress Jiah Khan in 2013. A Mumbai session court on Tuesday, January 30, charged the young actor, to which he pleaded not guilty.
"Sooraj pleaded innocence and the examination of witnesses will start from February 14," his lawyer Prashant Patil said, reported NDTV.
He has been booked as per Section 306 (Abetment of suicide) of the Indian Penal Code.
As per the CBI, Jiah's mother Rabia Khan, found her hanging at her Juhu residence on June 3, 2013. While her mother claimed that Jiah had not committed suicide but was killed, the Pancholi family rubbished such claims.
Rabia, however, sought that Sooraj Pancholi be booked under murder charges, following which he was arrested but was soon granted bail by the High Court.
Also Read: Is Sooraj Pancholi highly disturbed by fight between Kangana Ranaut and father Aditya Pancholi?
After the session court charged the actor on Tuesday, Rabia told the Times of India, "At last today the court has gone ahead with framing of charges, at last the journey to reveal the truth has begun... I would have been happier if more serious charges had been framed after investigating the scientific evidence...for this purpose, I will go to the high court. I'm sure the truth will come out, that my daughter was murdered."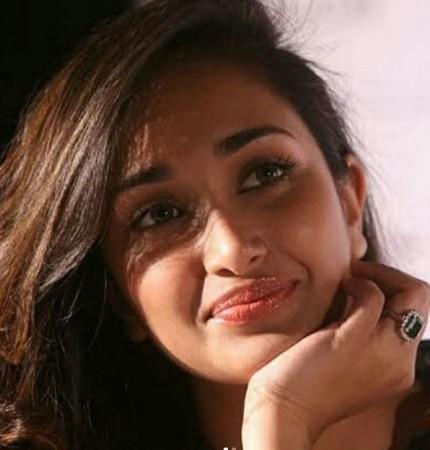 The CBI said that the note written by Jiah before committing suicide had established that Aditya Pancholi's son Sooraj had ruined her life. The three-page note narrated ''intimate relationship, physical abuse and mental and physical torture'' by the actor, which eventually led Jiah to end her life.
The agency also said that hours before ending her life, Jiah had an argument with Sooraj. The chargesheet also describes the abortion procedure Jiah underwent as mentioned in her note, which read, "I was scared of getting pregnant but I gave you myself completely. The pain you have caused me every day has destroyed every bit of me. Destroyed my soul and I aborted our baby when it hurt me deeply."
Jiah made a bold Bollywood debut with Nishabd, opposite Amitabh Bachchan and had also worked with Aamir Khan and Akshay Kumar in Ghajini and Housefull, respectively. Sooraj, on the other hand, made Bollywood debut with Nikhil Advani's Hero, co-produced by Salman Khan and Subhash Ghai in 2015.