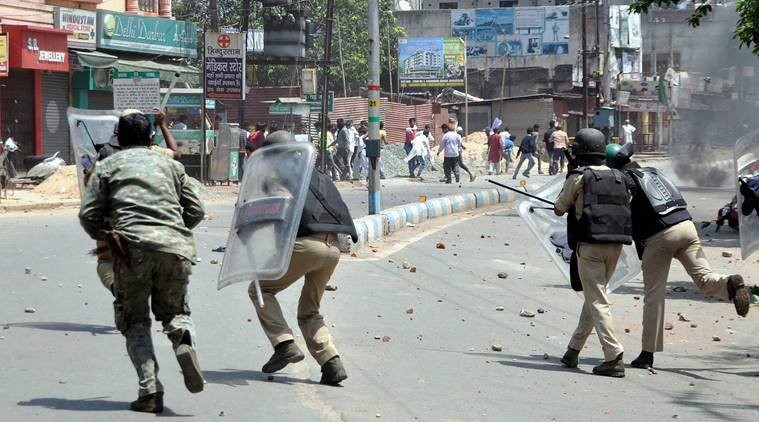 The police on Saturday lodged an FIR against 17 identified and 1,200 unidentified persons over the brutal lynching of three youths in the Nagadih village of Jamshedpur in Jharkhand on Thursday/
Assam: Two men suspected of stealing cows lynched in Nagaon district; police detains 2 suspects
The FIR was registered on the complaint of Uttam Verma, kin of one of the deceased and the officer-in-charge of Bagbera police station.
According to the local media, the head of the Nagadih Rajaram Hansda has been accused of organising the mob. The other accused have been identified as Bhishm Sardar, Babu Sardar, Dara Mandal, Ganesh Mandal, Jeepa Hansda, Gopal Hansda, Surendra Mardi, Sunil Sardar, Subhash Hansda, Doctor Mardi, Gulab Sardar, Ledra Murmu, Rajesh Tudu, Jagat Mardi and Rahul Sardar.
The police have said the youth were lynched over suspicions of kidnapping children.
Vikas Kumar Verma, Gautam Kumar Verma and Gangesh Gupta were beaten to death on Thursday. The crowd continued to thrash the trio even after the police interfered.
The crowd also attacked the police leaving a few personnel injured. Two police vehicles were damaged in the violence.
An old woman was brutally assaulted when she begged the crowd to stop hitting the youth. She was admitted to a hospital in Jamshedpur.
"They killed my boys, they beat up my mother... the administration did nothing, they should have at least tried to stop the attackers or keep them at a safe distance," said an inconsolable father of Vikas and Gautam.
Child trafficking rumours
In another incident on May 18, six more men were beaten to death in Jamshedpur apart from three other Muslim traders in the neighbouring Saraikela district as they were suspected of being child lifters.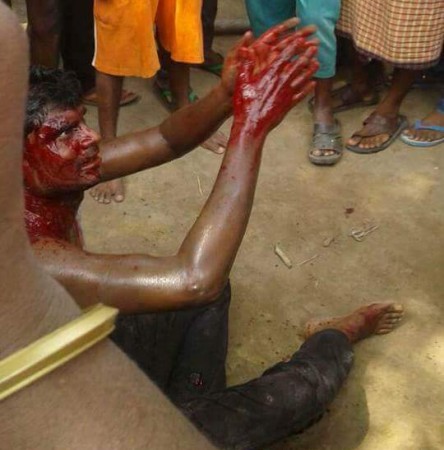 The police have said the incidents are a result of rumours spreading about child kidnappers in Jamshedpur villages. "Anger was spread among people through baseless rumours and they then took law in to their own hands. We are in the process of identifying who are responsible and they will be prosecuted," said a senior police officer, DK Pandey, to the NDTV.
Meanwhile, hundreds of villagers protesting the lynching of the six men attacked the policemen on Saturday as they were trying to control the mob. The police resorted to lathi-charge and used tear gas to disperse the crowd.