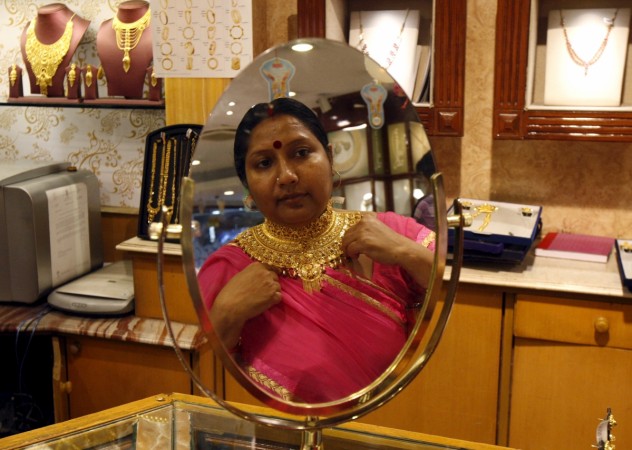 Keeping up the pressure on the Central government to raise the threshold of Rs 2 lakh for mandatorily quoting PAN card details in transactions, the All India Gems and Jewellery Federation (GJF) has decided to go on a day-long strike on 10 February.
The limit, which was Rs 5 lakh till 14 December, 2015, for jewellery purchases, was reduced to Rs 2 lakh by the government on 15 December, 2015, with effect from 1 January, 2016, ostensibly to curb circulation of black money.
Indian jewellery makers and traders contend that the rule has resulted in loss of business of "over 30 percent" since the beginning of the year.
"This is a crisis situation for the entire industry... jewellers are losing customers mainly in small towns and rural areas where a majority of population don't have PAN cards in their names. Our members and many jewellery associations (have) suffered losses of over 30 per cent in business transactions in last one month," said G V Sreedhar, chairman of GJF, in a statement.
The rule has hit rural buyers a lot, according to Bachchraj Bamalwa, director at GJF.
"The pan card restriction has discouraged majority semi-urban and rural jewellery buyers, who are engaged either in farming (no income tax obligation) or in small trade practices. With just 22.3 crore PAN cards issued in India, how can the industry will survive with such restrictions?"
Bengaluru-based lifestyle company Titan, which sells jewellery under the name Tanishq, also raised concerns on sales being affected due to the revised limit of Rs 2 lakh.
"The revised threshold could potentially affect the sales of the jewellery division for cash sales of individual products ranging from Rs 2 lakh to Rs 5 lakh," the company said in a regulatory filing to the BSE on 17 December, 2015.
The GJF, Sreedhar said, has taken up the matter with the union finance ministry and requested that the threshold be raised to Rs 10 lakh for jewelry purchases.