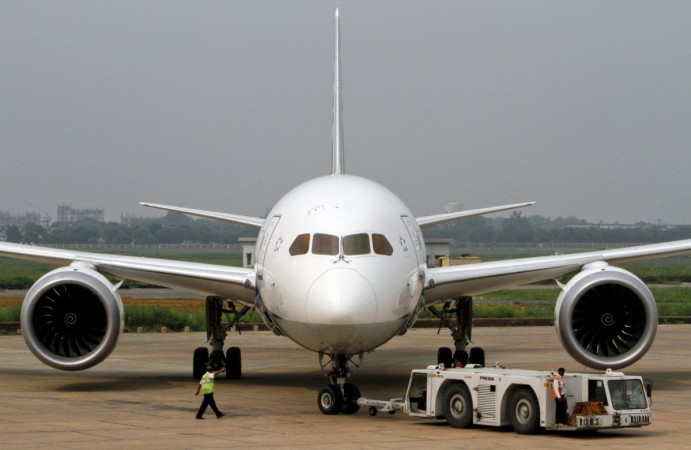 Aviation Turbine Fuel (ATF) or jet fuel prices have been decreased 3.8 per cent to Rs. 45,411 per kilolitre in effect from September 1. This is the second consecutive time that the jet fuel prices have fallen after August.
Last month, the prices were reduced by 4.2 per cent. In a statement, Indian Oil Corporation (IOC) said that price for international carriers has been fixed at $480.31 dollar for September. It was Rs. 496.46 in August when prices were cut after five months.
ATF prices account for nearly 30-35 per cent of operating costs for airlines and directly impacts profit margins. The prices differ in different cities.
The price cut also seems to have impacted the share price of domestic carriers. SpiceJet remained unchanged at Rs. 58.95 at around 2.25 p.m. on Thursday. Following the news, Jet Airways was trading at Rs. 543.80 on Thursday, up 0.79 per cent from its previous close on the Bombay Stock Exchange. Similarly, InterGlobe Aviation's shares were trading Rs. 881.50 apiece, around the same time up 0.05 per cent from its previous close.
Shares of Indian Oil Corporation (IOC) were trading at Rs. 576.80 at 2.30 p.m. on Thursday, up 0.20 per cent from its previous close.
The revised jet fuel prices, new and old (per kilolitre) are:
| | | |
| --- | --- | --- |
| Cities | Previous price (August 1) | New Price (September 1) |
| Delhi | Rs. 47, 206 | Rs. 45, 411 |
| Kolkata | Rs. 52, 089 | Rs. 50, 265 |
| Mumbai | Rs. 46, 242 | Rs. 44, 418 |
| Chennai | Rs. 49,991 | Rs. 48, 108 |
In other news, IOC along with other central government-owned oil marketing companies - Hindustan Petroleum Corporation (HPCL) and Bharat Petroleum Corporation (BPCL) will form a joint venture to manage jet refuelling facility at airports run by the Airports Authority of India (AAI) by the end of 2017.
The joint venture will cover most fuelling facilities offered in India, except Delhi, Mumbai, Hyderabad and Bengaluru, which involve private players.