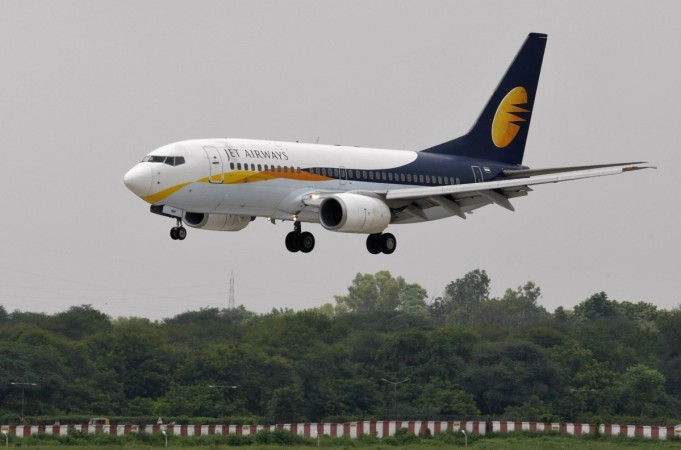 Jet Airways will relocate its domestic operations to Mumbai's Chhatrapati Shivaji T2 terminal on March 15. The aim of the move is to integrate the airline's domestic and international operations, which could reduce time and cut costs.
At present, Jet operates 135 daily flights out of Mumbai to different destinations in India and abroad. The migration to the new terminal would benefit passengers as it would ensure "hassle-free" transfers, the Mint reported. The airline said it would improve occupational efficiencies, allowing passengers to transit from domestic to international network or vice-versa.
"Jet Airways migration of domestic operations to T2 will lead to the integration of domestic and international flight operations in one terminal," Jet said in a statement.
The T2 terminal of the Mumbai International Airport at Sahar has 60 departure check-in counters and 80 arrival immigration counters, which are capable of handling about 40 million passengers every year.
Earlier, it was a pain for Jet passengers to transfer from domestic to international terminals as it was very time-consuming due to the relocation. Jet passengers will now be able to transfer from domestic to international flights within 75 minutes and from international to domestic flights within 90 minutes, the Economic Times reported.
"The relocation of domestic operations to T2 is part of Jet Airways' strategic commitment to develop Indian airports as hubs, providing guests greater connectivity on its domestic and international networks. The move to terminal 2 will significantly improve operational efficiencies," Jet airways said in a statement.
Jet Airways stock closed at Rs 510 on Tuesday, up 3.68 percent from its previous close.