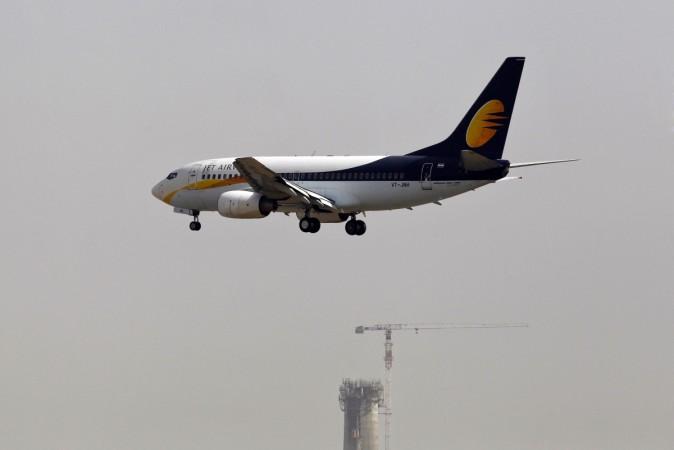 Shares in embattled airline Jet Airways Ltd zoomed on Wednesday following reports that founder Naresh Goyal was willing to cede control of the airline.
The stock rose sharply in the morning trade, gaining as much as 9 percent. The carrier's shares also saw a surge in volumes with nearly 14 million shares changing hands in the first half as against the 30-day average of 15.5 million.
As of 1.50 pm IST, Jet Airways shares were trading at Rs 316, up 7.6 percent.
Reports had emerged on Monday that chairman Goyal was willing to cut his equity stake in Jet to as low as 15 percent in order to prevent the carrier going belly up.
Etihad Airways, which already has a 24 percent stake in Jet Airways, had emerged as a prospective suitor early on but Goyal was reportedly unwilling to sell controlling stake to the Gulf carrier.
Meanwhile, Jet's financial woes worsened, and the carrier was soon alternating between attempts to raise cash in the market and find a new buyer.
Talks were held with the Tata group, but the proposal was for a buyout, wherein the Tatas, in partnership with Singapore Airlines, would take over complete ownership of the carrier.
Another potential buyer was a consortium of Air France - KLM and Delta Air Lines Inc. Details haven't been released on the outcome of discussion on these lines.
Reeling under debt pile
On Sunday, Goyal had a high-level meeting with Etihad group CEO Tony Douglas in Dubai, rekindling rumours about a deal in which the Gulf carrier would take a 49 percent equity stake in the Indian airline which Goyal founded in 1993.
Jet is reeling under a debt pile of 81.5 billion rupees ($1.2 billion). In the year ended 31 March, the airline reported a loss of Rs 636.45 crore. The company hasn't made profits in nine out of the last 11 years.
India's biggest full-service carrier has grounded planes, cut pilots' salaries and deferred salary payments in a bid to preserve cash. Last month, the cash-strapped airline reportedly sought a loan moratorium from the banks in a bid to tide over the liquidity problems. The airline has also been trying to raise loans in the market but banks have insisted on a turnaround commitment.