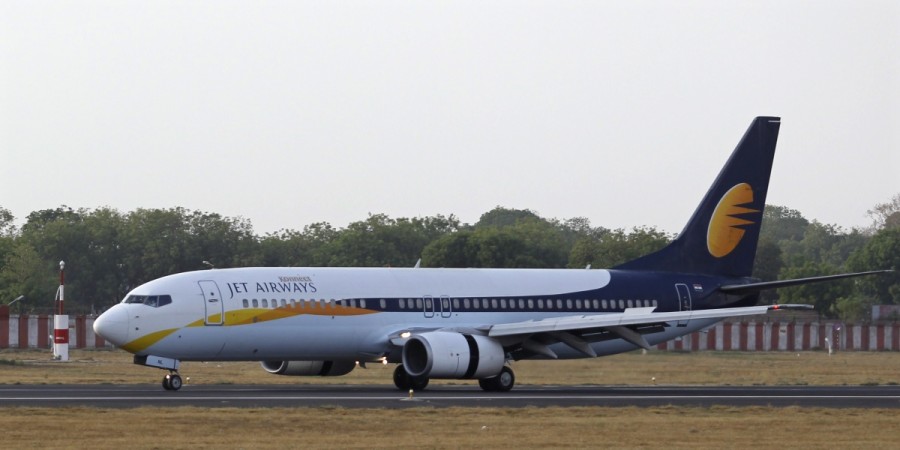 Domestic carrier Jet Airways on Saturday announced it had won shareholders' approval for the Jet Airways-JetLite merger. According to the airline, the merger would result in greater efficiency from the merged entity.
In a regulatory filing to the Bombay Stock Exchange, Jet Airways said: "The equity shareholders of the company have approved the scheme of merger between JetLite (India) Ltd and Jet Airways (India) Ltd and their respective shareholders and creditors."
The Bombay High Court on April 18 had directed the airline to hold a meeting of shareholders on April 22 to "consider" the proposal of the merger of JetLite and Jet Airways, Press Trust of India reports.
The airline was also quoted as saying by PTI: "The merger would lead to unfettered access to cash flow generated by the combined business, which can be deployed more effectively to maximise shareholders value."
In terms of market presence, Jet Airways saw its share reduce to 17.6 percent during March from 18.4 percent a month earlier. Indian aviation companies flew 78.72 lakh (7.87 million) passengers in March alone.
Jet Airways had bought Sahara Airlines in 2007 for about Rs. 1,450 crore. Later, the airlines renamed Sahara as JetLite, and operated the airline as its low-cost subsidiary.
[1 lakh = 100,000 | 1 crore = 10 million | 100 crore = 1 billion]