The buzz around Jet Airways and its financial woes refuse to die down. After India's second largest carrier deferred its Q1 results and its chairman Naresh Goyal even apologised to the shareholders for the losses during the Annual General Meeting, it is now being said that Jet Airways is having a tough time trying to avoid a loan repayment default.
The company has written to a consortium of overseas lenders, in which it has requested that a loan covenant on its existing debt terms be waived, people close to the matter told LiveMint. This would, in turn, help the carrier avoid a loan default.
A covenant is a protective condition that lenders put forward to avoid default on loans by borrowers. If the borrowers are not able to repay the loan, the lenders can penalise the other party or even seize their assets. In the case of Jet Airways, the lenders had put a condition of a minimum profit of $50 million for FY19.
However, Jet has now reportedly clearly told the lenders that the company wouldn't be able to fulfill this condition.
"The lender group comprising several United Arab Emirates-based banks is yet to take a final decision on the airline's request," the source added, and explained that the Dubai branch of ICICI Bank Ltd had also contributed to the $185 million loan to Jet Airways. The names of other lenders aren't known yet.
Meanwhile, another source told LiveMint that Jet, to avoid a loan repayment default, has to pay back an amount of about $500 million. "Jet Airways has also been in talks with domestic lenders in India to raise rupee debt, but the talks are yet to fructify," the source revealed.
The full-service airline hasn't really given out many details of the debt and its lenders but said it maintains a great working relation with them and have all the agreements in place. "If any waiver of certain condition is required, it is obtained on timely manner," the spokesperson said.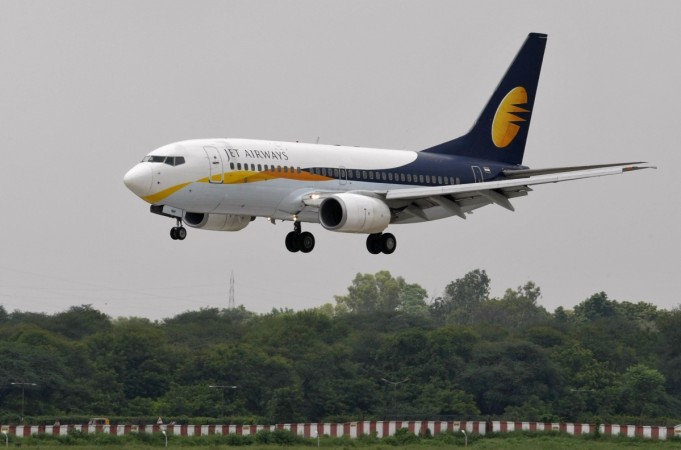 Jet Airways has been facing financial issues due to rising competition, adverse effect of foreign exchange and high fuel prices. A few days ago, it was said that the airline was also approaching investment bankers for a stake sale.
"Jet Airways is looking to raise immediate cash and the transaction may include Jet Airways founder Naresh Goyal offloading a part of the promoter's stake in the company," a source revealed to the daily on condition of anonymity.
However, Jet had vehemently denied these claims and said that the airline had not asked any of its staffers to take a pay cut either. Terming these reports as not just "factually incorrect, but also malicious," Jet Airways chief executive officer Vinay Dube on August 3 said that the carrier wasn't facing issues and was consistently taking up several measures to cut costs without affecting the employees.
Dube also said that the management of Jet Airways had met the employees not to ask them to take a pay cut but to speak to them of the challenges.
"The dialogue with employees has been to apprise them of the challenges being faced by the aviation sector in India and by the Company in particular, with an intent to enlist their full support and cooperation for realising necessary savings across all business functions," he explained.