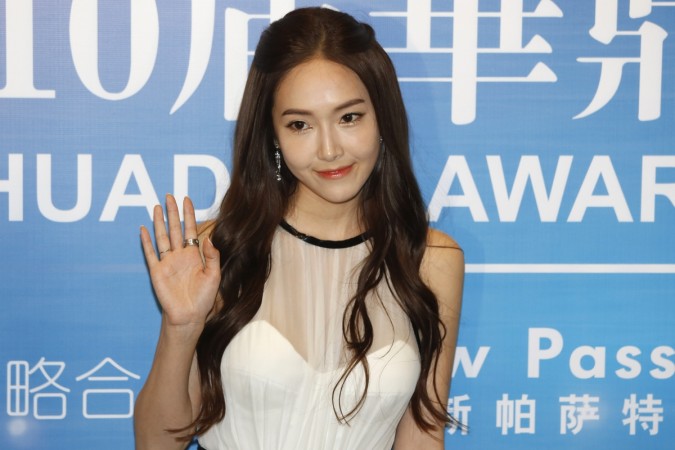 One of Jessica Jung's very dear friends is former EXO member Kris Wu. So when the singer was asked who her favourite Chinese celebrities are, she made it a point to mention her friend's name.
Jessica, who appeared on a Chinese talk show recently, said she and Kris are very good friends and added that she admires Kris, 25, for his hard work and the innate niceness in him.
The former Girls' Generation member pointed out that William Chan, who she recently filmed a movie with, is her other favourite celebrity. In Jessica's own words, Angelababy is the prettiest among the Chinese celebrities, reported Allkpop.
The singer, who has taken a hiatus from the music industry, has been gearing up to debut as a solo music artiste this month. Jessica added: "The preparation time was very long. It took awhile because I carefully planned for it one thing at a time while I was in various countries."
Meanwhile, recent news suggests that former EXO member Luhan has been banned from entering Taiwan for entering the country without the required visa, another Allkpop article reported.
The outlet pointed out that Luhan travelled to Taiwan to film the Chinese variety show "Off to School." The singer has been penalised with a five year ban on a tourist visa and a two-year restriction on work visa.
"After the news spread, the variety show immediately stopped their shooting and apologized for their mistake," the article pointed out.