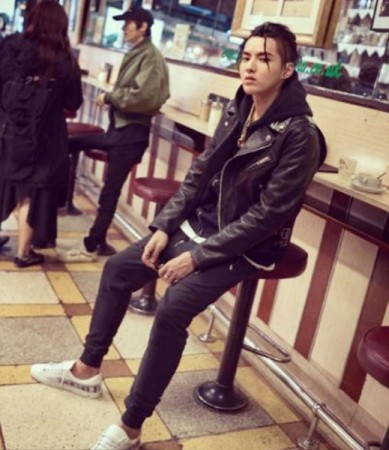 Kris aka Wu Yifan, the former member of popular South Korean Chinese boy band EXO, has released an official statement denying dating rumours with Chinese actress Coulee Nazha.
"[People are] wasting their time on unnecessary things," the young heartthrob wrote on the official social media page of his agency.
Also read EXO fans spot former member Kris a.k.a Wu Yifan in South Korea; find out the reason behind his visit
Actress Nazha, whose real name is Gülnezer Bextiyar, also released a statement denying the dating rumours with the 27-year-old Chinese Canadian actor.
"In this world, everyone has their own style, and useless words are vain," Soompi quoted her agency.
The dating rumours about Kris Wu and Nazha started doing the rounds online after the Chinese actress confirmed her breakup with boyfriend Zhang Han.
The former EXO member is currently busy promoting Chinese hip-hop through the reality show The Rap of China. "I've been focusing on [promoting Chinese hip hop] and that's been my main goal," he told South China Morning Post.
"Obviously the show was successful and got everyone talking about it, but it still takes time to develop and get more people to actually understand the culture behind," the Chinese entertainer added.
The Rap Of China is being produced in association with streaming site iQiy and it successfully completed the first season with 2.7 billion views online.
The former EXO member also spilled some details about his future plans. He said, "I don't want to follow in anyone's footsteps. I want to follow my own path and do something unique."
"I want people to look at me in the future and feel that there's this Asian hip-hop artist who's fresh and hot," Kris Wu added.
The young heartthrob then revealed that he is not a fan of social media platforms.
"I don't like social media at all, to be honest. For sure you can [become a superstar] in one night by having something going viral on the internet, but [that's] only for one night. I think as an artist, I want to take it step by step. I want to show people my music and my films, and I want those to last," he said.