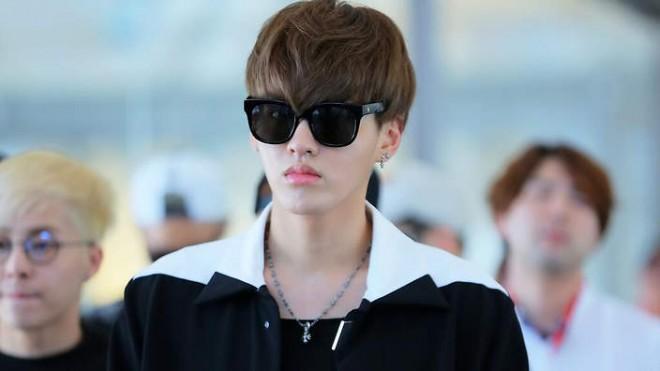 Kris a.k.a Wu Yifan, a former member of popular South Korean-Chinese boy band EXO, was spotted at the Incheon International Airport in Seoul on October 2.
The 25-year-old singer cum actor was wearing an all black casual outfit, including a mask on his face, when he walked out of the airport with his luggage at around 2 pm.
The unexpected visit of the Chinese entertainer surprised the followers of the popular music group and the Korean media outlets. When the reporters asked him for the reason behind his trip, he revealed that it is personal and has nothing to do with SM Entertainment or its boy band.
"I came to Korea on a vacation with a friend. It's been awhile since I've seen Korean medias(sic)," Koreaboo quoted him as saying.
However, many of the Korean admirers of the boy band were not happy to see the Mr Six actor back in the country. They started expressing their opinions through various social networking sites.
But the Chinese fans of the Bad Girl singer reached out in his defence and argued with a Korean media outlet for referring to him with his stage name, Kris.
It is apparently the young heartthrob's first visit to South Korea after he settled his legal dispute with the South Korean record label last July. Although he is currently concentrating on the Chinese entertainment industry, he might make a comeback in Korea. According to the settlement, he will have to work with the Korean entertainment agency until 2022.