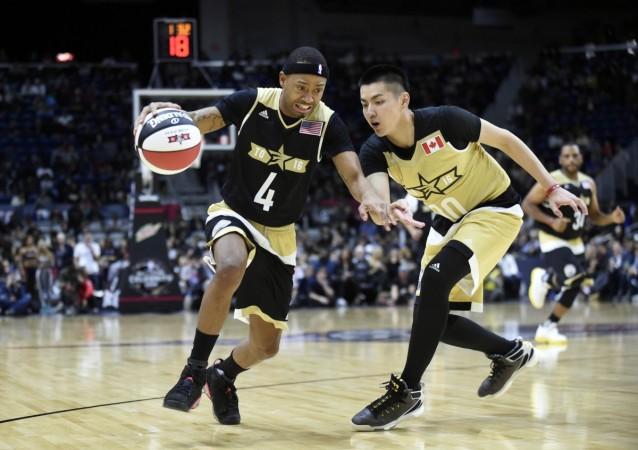 Chinese microblogging site Weibo buzzed with news surrounding former EXO member Kris Wu aka Wu Yi Fan recently. The K-pop star became the centre of speculations when two users called themselves Kris' ex-girlfriends and uploaded pictures of a man they claimed is Kris.
In the pictures that have since been deleted, the person appears to be sleeping and has the same ear-piercing that the "xXx: The Return of the Xander Cage" star flaunts. The users, who have been simply named as A and B by Soompi, apparently spoke about their brief relationship with the Chinese-Korean star.
According to the outlet, A said that Kris, 25, cut all communication with her after dating for a while. She wrote, "If you're going to break up shouldn't you at least say the words?" B made similar claims and received support from many on Weibo.
However, netizens compared these pictures to the former EXO member's other photos and found many differences.
For instance, the man in the Weibo users' photos doesn't have a head scar that Kris has. Furthermore, "The Somewhere Only We Know" star has different tattoos, reported Allkpop.
In response to the photos that went viral on the microblogging site, Kris' agency stated that that the K-pop star doesn't have a girlfriend and that he will take legal action against those who uploaded the pictures.
"Her claims are lies and we plan on having her take strong responsibility for defamation. We will take legal action against all rumors," the statement read.
While Kris' personal life seems to have been under attack, his career has never seemed brighter. The "Growl" singer has two upcoming Hollywood projects and in a recent interview with Chinese magazine QQ Sports, Jessica Jung said she'd like to work with him in the future, according to another article on Soompi.
"Kris, or Wu Yi Fan, is also a good friend of mine whom I'd like to film with," she said, giving us friendship goals.