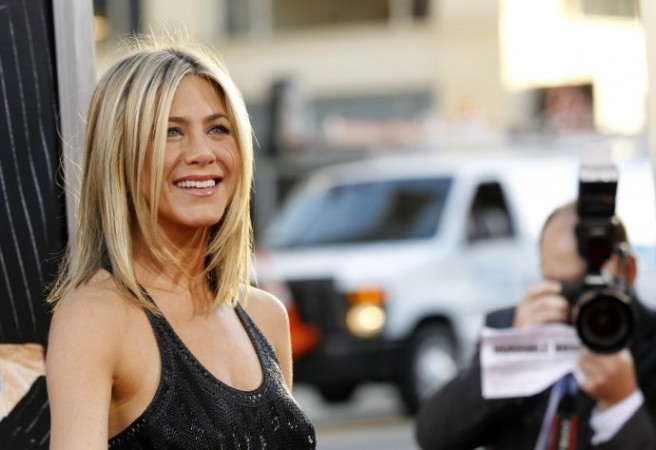 Brad Pitt and Jennifer Aniston are currently enjoying their life as two single Hollywood stars. But every other day, several report surfaces that allegedly talks about the rumored relationship between the former couple. Most recently, a report alleged that Justin Theroux's former wife, Jennifer reportedly broke down in tears after she saw Angelina Jolie's soon-to-be ex-husband Brad Pitt. The bogus claim was later debunked by a fact-checking website.
As per a report by Woman's Day Australia, Jennifer Aniston reportedly had a run-in with her former husband Brad Pitt at a restaurant. As per an alleged source, the Friends TV series starlet was reportedly distressed after she left the famous bistro.
"Jennifer was in the middle of her meal when she looked up and saw Brad on the other side of the restaurant. It came as a complete surprise and her mood instantly switched from cool and calm to anxious and upset," the alleged insider adds.
The insider went on to add that Jennifer Aniston did not interact with Brad Pitt at the restaurant and chose to exit the place as she could not face "the emotion of seeing Brad."
In addition to this, the bogus insider added that it was Jennifer Aniston's friends who supported her in the time of her need and ushered her out of the said Hollywood bistro and helped her get into the limousine.
"It was a tough night for Jen, but she handled it with bravery and dignity. It takes a lot to rattle her like this, for sure," the insider concluded.
However, Gossip Cop checked in with Jennifer Aniston's representative and confirmed that Jennifer did not run into Brad Pitt.
Brad Pitt and Jennifer Aniston are not dating each other, despite several recent claims. Ever since they parted their ways, they both have focused on their respective lives and dedicated their time to their acting career. However, ever since Brad & Angelina announced their separation, and Jennifer announced her divorce from Justin, there are lots of fans who wish to see a reunion between Brad and Jennifer.