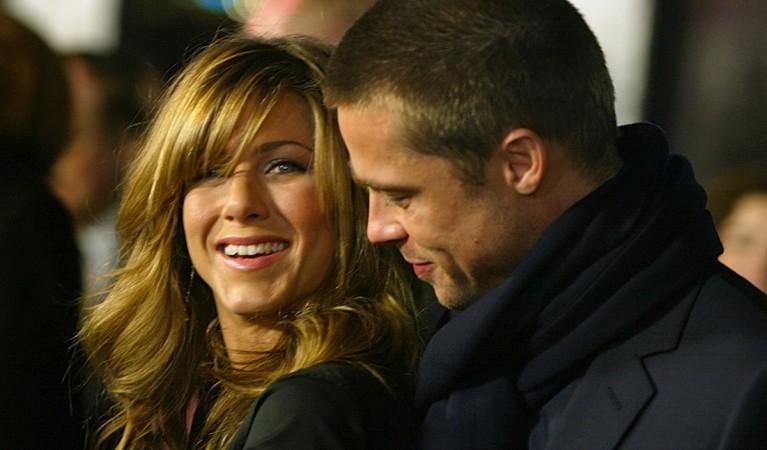 After their respective divorces, Brad Pitt and Jennifer Aniston have concentrated on their various projects. Both the stars have not been in contact with each other in any capacity, despite the rumours of them getting back together.
It was recently claimed by a magazine that Brad Pitt and Jennifer Aniston are having a child together. The bogus claim was soon debunked by a fact-checking website.
Brad Pitt and Jennifer Aniston ended their marriage in 2005. After that, Brad Pitt got serious with Angelina Jolie and Jennifer Aniston dedicated her time in taking care of her health and doing numerous movies.
She later married writer/director Justin Theroux. However, the dream castle of Brad and Angelina shattered in September 2016 when it was announced that they are headed for a divorce. Soon after that, the reports of Jennifer and Justin's separation started to surface, which was later confirmed by the stars themselves.
Ever since Brad parted ways with Angelina, and Jennifer ended her marriage with Justin, there are many fans who are hoping that Brad Pitt will get back together with Jennifer Aniston. As per an alleged report, earlier this year, Jennifer reportedly got back together with Brad and now she is about to become a mother.
"Brad and Jen never gave up hope on having a child together, and now it's finally happening. They've had such a troubled history, but their baby dreams have finally come true. She's been telling friends that she's pregnant and that they can't wait to meet their baby," an alleged source revealed.

The insider further allegedly claimed that Jennifer Aniston got naturally pregnant with Brad Pitt. But when Angelina Jolie heard about the news, she "went ballistic."
"Knowing Brad and Jen are back together and now having a child makes her furious," added the seemingly bogus insider. "She can't bear that he's moving on and happy."
As per the insider, even Justin Theroux did not handle the news very well. Reportedly, he is also extremely angry about Jennifer's supposed pregnancy. According to the report, Justin cannot believe that his ex-wife has decided to have a child with Brad Pitt less than a year after they announced their separation. However, Jennifer and Brad's family are excited by the news, adds the alleged insider.
"Jen told Brad's parents, William and Jane, right away, and then Brad let his kids know."
Brad Pitt and Jennifer Aniston's representatives have confirmed to Gossip Cop that the recent claims are false. It was reported on multiple occasions that there is nothing going on between Brad Pitt and Jennifer Aniston. At the same time, the claims of them having a child together are fabricated news.