Brad Pitt is currently busy with his upcoming western classic film, Once Upon a Time in Hollywood. At the same time, post her divorce announcement with Justin Theroux, Jennifer Aniston is also busy with her different movie projects. However, the news of their alleged reunion surfaces on daily basis.
Recently, a report had claimed that Brad Pitt wishes to declare his unrequited love for Jennifer Aniston in a TV interview. The bogus claim was later debunked by a fact-checking website.
After divorcing each other in 2005, Brad Pitt and Jennifer Aniston have not been in touch with each other in any capacity. Most recently, there were claims that Jennifer cried after seeing Brad in a restaurant. Now, an alleged report claimed that Fight Club movie star is all set to rekindle his romance with his former wife.
As per a report by OK!, Brad Pitt and Jennifer Aniston realized that they both still have feelings for each other and after their little reunion a few months ago, they have been seeing each other.
"Brad has stayed at Jen's house in Bel Air — he comes and goes through a secret entrance on her property — and even when he's on set [of Once Upon a Time in Hollywood], he calls constantly, sometimes just to say he loves her," the alleged insider claimed.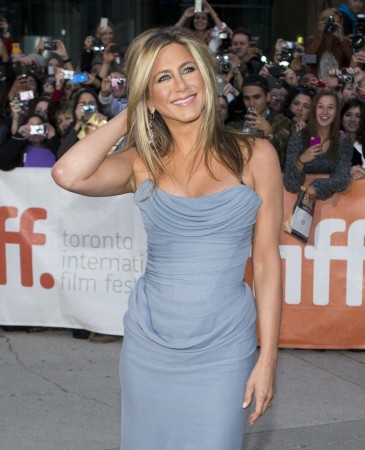 The unverified source added that Jennifer Aniston visited Brad Pitt's Los Feliz mansion and even spent some quality time with his six children, which he shares with Angelina Jolie. At the same time, Brad's daughter Shiloh has even expressed that "she really likes Jen." However, the news of Jennifer spending time with kids was not well received by Angelina who reportedly "threw a fit."
In addition to this, the tipster went on to add that Brad Pitt is going to have a TV interview in which he is going to reveal how Jennifer Aniston is the only woman he has ever loved.
"He's thinking about sitting down with Ellen DeGeneres, who happens to be a friend of Jen's, so she would make them both look good," the source added.
The seemingly bogus report was soon debunked by Gossip Cop. Brad Pitt and Jennifer Aniston's reps have confirmed that the former couple is not back together, despite several reports.