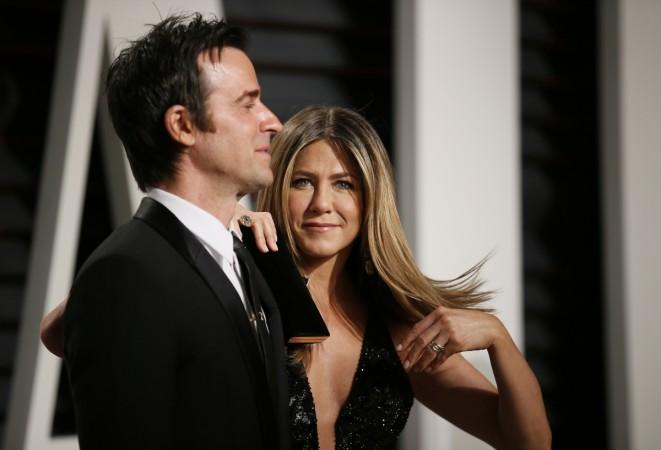 Jennifer Aniston and Justin Theroux's personal life is constantly under media radar as the couple is busy finalizing their divorce. Recently, a report claimed that Jennifer was reportedly furious over her estranged husband Justin for giving a fake interview in which he talked in detail about the nature of their divorce. After confirming, the fact-checking website Gossip Cop debunked the claim.
After their formal split in February 2018, both Jennifer Aniston and Justin Theroux opened up about their personal lives in individual interviews. In September, Justin gave an interview to the New York Times in which he called his split with Jennifer a "gentle separation." After admitting that the splitting with Jennifer Aniston was heartbreaking but added, "Neither one of us is looking to throw hatchets at each other. It's amicable. It's boring, but, you know, we respected each other enough that it was as painless as it could be."
It was pretty strong for Justin Theroux to talk about the ordeal. However, a report from Heat allegedly suggested that Jennifer Aniston's soon-to-be ex-husband is "playing Mr. Nice Guy while disrespecting her and running around with other women." An alleged insider added that Brad Pitt's former wife is really angry because of Justin's interview as the actress feels that Justin reportedly used her.

"Jen's really [angry] that Justin is trying to make things look amicable when they're not. Jen feels as though she's been used by Justin. What's worse is that he's now trying to convince the public he's this sensitive, nice person."
In addition to this, the outlet's alleged source went on to add that We Are The Millers movie actress reportedly warned her writer-director husband that "they are far from being friends, and she can't believe he has the audacity to make it out like he's the good guy in all this."
Meanwhile, when Jennifer Aniston heard about Justin Theroux's alleged closeness with Emma Stone, "she realized just how insensitive he could be. They haven't even sorted out their divorce and he's already seemingly moving on… She feels humiliated by the way he's acting."
However, Gossip Cop debunked the recent claims and after confirming from the legitimate spokesperson, the fact-checking website stated that the story is nothing but "nonsense."