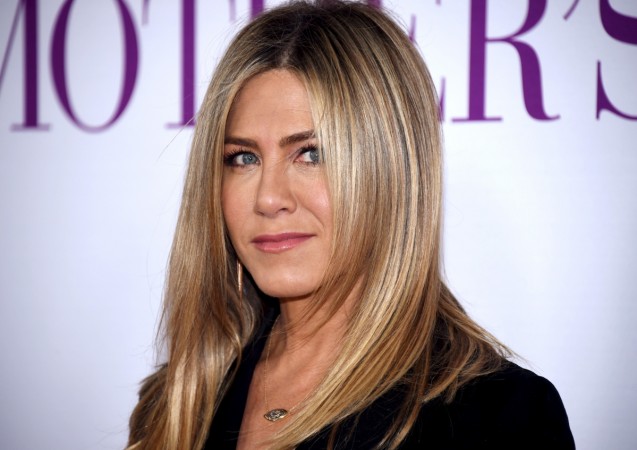 Dolly Parton recently made headlines after stating that her husband hopes for a threesome with her and Jennifer Aniston. Now, Jennifer has finally responded to these NSFW comments.
Dolly Parton recently appeared on The Tonight Show starring Jimmy Fallon. On the talk show, she shocked everyone including Jimmy, with comments about her husband, Carl Thomas Dean, and his reaction to her working alongside Jennifer Aniston on the Netflix movie, Dumplin'.
"My husband is crazy about her," Dolly Parton told Jimmy Fallon. "He was more excited that I was going to do a movie with her than he was that I got the chance to write all this music. See, I think he kinda fantasizes, like, a threesome with us."
Now, Jennifer Aniston has finally responded to Dolly Parton's comments about having a threesome.
While speaking with USA Today, Murder Mystery movie actress noted that she found Dolly's comment to be both comical and par for her sense of humour. As per Jennifer, when she heard the NSFW comment, her mouth just dropped and then she laughed it off.
"It was hilarious, I think it's flattering. And that's Dolly's sense of humor. No one in the world can get away with saying anything like that about their partner on live television, except Dolly. I mean, that is a quote," added Jennifer Aniston.
So, is that threesome happening? Well, Jennifer Aniston did not seem too keen for that.
"That was just talk-show fodder," she concluded.
As earlier reported, in Netflix's original movie, Dumplin', Jennifer Aniston plays the role of a mother who was a teen beauty queen back in her days. Recently, Jennifer recorded a song with her movie's co-star Danielle Macdonald, which reportedly made her burst into tears.
"[I was so nervous] but I sang through it and then got my voice. I literally couldn't have a squeak come out, and then when we finished, I remembered, I just burst into tears," Aniston recently said.
Directed by Anne Fletcher, who previously directed films like Step Up, 27 Dresses, Hot Pursuit, and The Guilt Trip, Dumplin' is scheduled to be released on December 7, by Netflix. Apart from Jennifer Aniston, the film will also star Danielle, Odeya Rush, and Luke Benward.