Brad Pitt's ex-wives Angelina Jolie and Jennifer Aniston's personal lives have always remained in the media radar. Both the celebrated actress does not speak badly for each other. A recent report allegedly suggests that Jennifer Aniston now wishes to make everything work with Angelina Jolie.
As per a report from RadarOnline, Jennifer Aniston reportedly wants to end the ugly feud with Angelina Jolie.
"What Jen wants is a clear opportunity to shake Angie's hand, wish her the best and let the world see there's no big feud there," an alleged insider revealed.
Brad Pitt was happily married to Jennifer Aniston when the Academy-award winning star started filming Mr. & Mrs. Smith with Angelina Jolie. Aniston filed for divorce in 2005, citing irreconcilable differences. During that time, several speculated that Jennifer filed for divorce because of Brad's alleged involvement with Angelina.
The Tomb Raider movie actress had fallen in love with Brad Pitt during the filming of Mr. & Mrs. Smith but dismissed all the allegations of having any kind of affair.
"To be intimate with a married man, when my own father cheated on my mother, is not something I could forgive. I could not look at myself in the morning if I did that. I wouldn't be attracted to a man who would cheat on his wife," Jolie had said during that time.
Ever since then, fans were divided into two groups. There was Team Jennifer, who always rooted for Friends TV starlet, and the other team, Team Angelina, who supported By The Sea movie actress.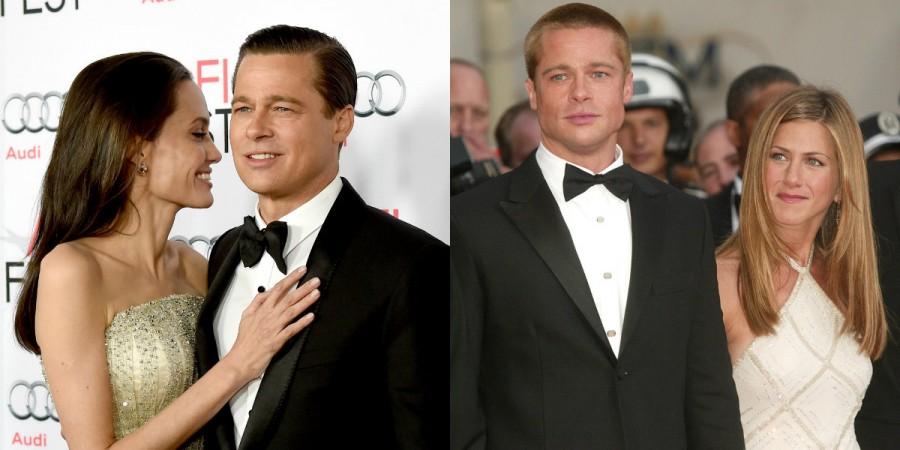 According to the recent report by RadarOnline, both Angelina and Jennifer are "crossing paths business-wise, and it's awkward."
In the work front, both Jennifer Aniston and Angelina Jolie have work with streaming giant Netflix. Jolie received applauds for her film, First They Killed My Father, and Jennifer signed up to play the lead in Netflix's new show, First Ladies.
According to the report, it is only a matter of time when their paths will cross.
"It would give Jennifer an enormous sense of closure. She's extended the offer to Angie several times over the years," the alleged insider admitted. "Now they're back in LA again and she's trying to finally make it happen."
As of now, Angelina Jolie and Jennifer Aniston's representatives have not commented on the RadarOnline claims. Fans are advised to take these claims as yet another speculation about their private lives.