A tabloid has come up with claims that Jennifer Aniston and Courteney Cox had a fight over Justin Theroux. The 49-year-old Dumplin' actress apparently was not happy after she found out that the Cougar Town star was still in touch with her former husband.
According to a report in Life & Style, Aniston and Cox are not in talking terms. An alleged source said: "It stung Jen that Court and Justin were in touch. Despite years of her and Courteney being like sisters, Jen felt she couldn't trust her anymore."
The magazine went onto state that the two tried to meet and solve their issues, but it did not go well. The supposed insider shared: "Jen brought up a lot of issues she felt hurt by... Courteney accused her of being 'bitter' and 'jealous.'"
"Jen said the only way she'd think about rebuilding things would be if Court apologized. Until then, their friendship as they've known it is over," the source stated.
However, this report was rubbished by Gossip Cop revealing that there is no truth in it.
Aniston and Theroux, who split at the end of 2017, first announced their mutual separation in February, following two years of marriage. During a recent interview with Elle, Aniston shared that her marriage with Brad Pitt and later with the Maniac actor - both were "successful."
"My marriages, they've been very successful, in [my] personal opinion. And when they came to an end, it was a choice that was made because we chose to be happy, and sometimes happiness didn't exist within that arrangement anymore," she said.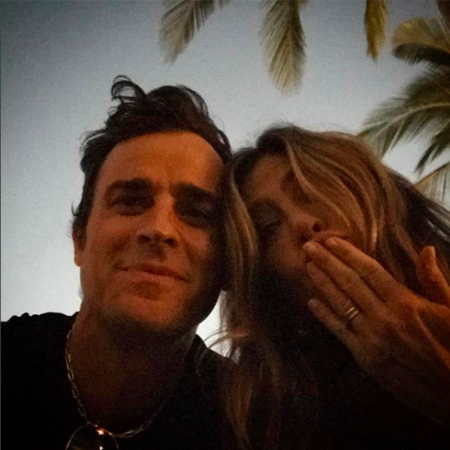 Meanwhile, Justin had recently opened up for the first time about his split from Aniston. He told New York Times: "The good news is that was probably the most—I'm choosing my words really carefully—it was kind of the most gentle separation, in that there was no animosity."
He continued: "Again, neither one of us is dead, neither one of us is looking to throw hatchets at each other... It's more like, it's amicable. It's boring, but, you know, we respected each other enough that it was as painless as it could be."
However, the 47-year-old actor admits he misses their friendship. He shared: "The split was heartbreaking but only in the sense that the friendship would not be the same, as far as just the day to day. But the friendship is shifting and changing, you know, so that part is something that we're both very proud of."