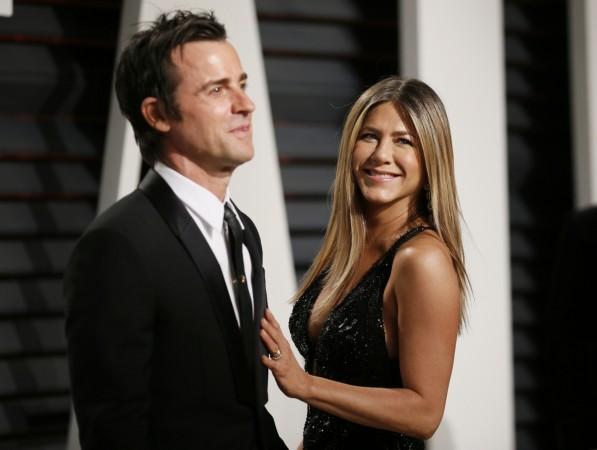 Actor Justin Theroux recently opened up about his divorce from Jennifer Aniston in an interview with The New York Times, admitting it was a matured decision. This was the first time that Theroux has spoken publicly about his split from the 'Friends' actress.
Terming the experience a positive one, he said: "The good news is that (it) was probably the most — I'm choosing my words really carefully — it was kind of the most gentle separation, in that there was no animosity."
What does Jennifer have to say about this? A source close to the actress recently spoke to Hollywood Life about Aniston's reaction. "Jen thought Justin's interview was great, and she thought he handled the questions about their break-up in a really classy manner," said the source. "Justin was spot on when he talked about their split, and Jen agreed with everything he said. Their break-up was heartbreaking, and she misses their day-to-day friendship too," revealed the insider.
The source went on to say that at the end of it all, Jennifer has nothing but respect for her former partner. "When it comes down to it, Jennifer has nothing but respect for Justin. The interview reminded her of why she fell in love with Justin in the first place."
"She always found his intellect, humour, and self-deprecation really attractive, and she still does. Jen does feel super sad that their marriage didn't work out, but at the same time, she knows they are better off not being married. Jen has no desire to get back with Justin. She's very pragmatic when it comes to the subject of relationships, and if it didn't work out the first time, she knows it wouldn't if they were to try again. But that doesn't stop her from feeling wistful about what they once had."
In his interview with The New York Times, Justin Theroux said that after being married for over two years and although he and Jen are on good terms, "navigating the inevitable perception of it is the exhausting part."
"Again, neither one of us is dead, neither one of us is looking to throw hatchets at each other," he added. "It's more like, it's amicable. It's boring, but, you know, we respected each other enough that it was as painless as it could be," said the actor.