Brad Pitt and Jennifer Aniston both are currently in the middle of their respective divorces. Brad and Jennifer, who got married in 2000, has not been in touch with each other since their divorce. However, a report is making rounds over the internet suggesting that both Brad and Jennifer are taking a "second chance at love." Despite the revelation by some alleged source, the report was debunked by Gossip Cop.
According to OK! Australia, after ending their marriage 13 years ago, both Brad and Jennifer are giving "things a second try." The magazine further claimed that the former couple tried to reconcile at their mutual pal George Clooney's home.
"It's been like old times for the iconic duo. They're really making up for lost time and they're enjoying their second chance at love," the alleged insider added.
Back in the days, Brad Pitt and Jennifer Aniston's married life created several headlines. Even the news of their divorce was severely hyped by many media experts. Some even claimed that due to Angelina Jolie, Brad Pitt decided to end his marriage with Jennifer Aniston. After the rumors of cheating surfaced, Angelina herself stated, "I could not look at myself in the morning if I did that. I wouldn't be attracted to a man who would cheat on his wife."
As per Gossip Cop, which debunked OK! Australia's claims, the bogus article went on to talk about the trips which the former couple took in March "where they were seen visiting wine properties together." This claim, however, was previously debunked by the fact-checking website.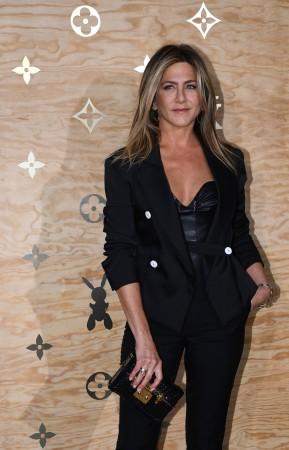 Apparently, this is not the first time when the rumors about the private lives of Brad and Jennifer surfaced in the recent months. Ever since Once Upon a Time in Hollywood movie star got separated with Angelina Jolie in 2016, many speculated that in no time, he will get together with his former wife, Jennifer Aniston.
Last month, a report allegedly claimed that after ending their marriages, both the stars in question are planning a romantic gateway to Italy. One insider even claimed that Pitt and Aniston will be soon going on a two-week "honeymoon in Italy." The claims were soon debunked.
Both Brad Pitt and Jennifer Aniston's spokespersons have revealed that the former couple is not back together, despite several reports.