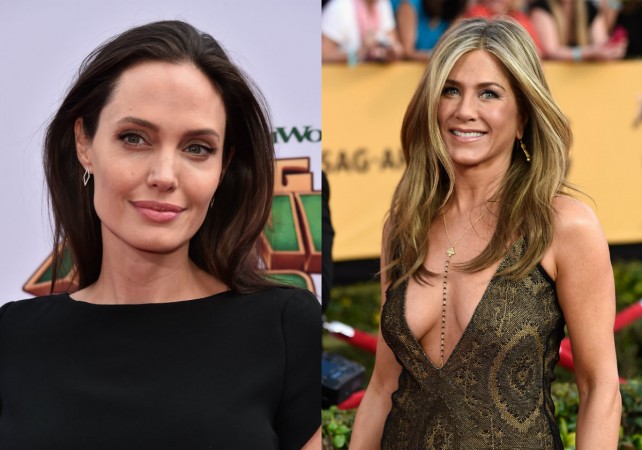 Angelina Jolie and Jennifer Aniston have few things in common — they both have a huge fan following, at one point in their lives they both were in a serious relationship with Brad Pitt, and their respective lives have made several headlines in these past months.
Recently, a report surfaced that Jolie warned Aniston to stay away from her estranged husband Brad Pitt and their six children. However, the fabricated news was soon debunked by Gossip Cop as there was no truth behind the allegations.
Jennifer Aniston and Adam Sandler are currently busy shooting Netflix's original comedy film, Murder Mystery in Los Angeles. As per a report by NW, the Friends TV series starlet received a phone call from none other than Angelina Jolie, who reportedly warned the actress that she is not happy with her ongoing "bonding" with Brad Pitt.
"Ange heard that Brad and Jen have spent time with the kids, which is the last thing she wants. She called up Jen and told her to stay away from her family. Ange doesn't want Jen playing stepmom to her children," an alleged insider told the magazine.
The source further asserted that Jolie provoked Aniston and told her that Brad Pitt is not serious about their "hanging out" and is only "using her to get revenge for everything that's happened in their custody battle."
Not only this, the tabloid's report further claimed that the Tomb Raider movie actress made it clear to We Are The Millers movie actress to stay away from upcoming Emmy Awards parties which are hosted by Netflix.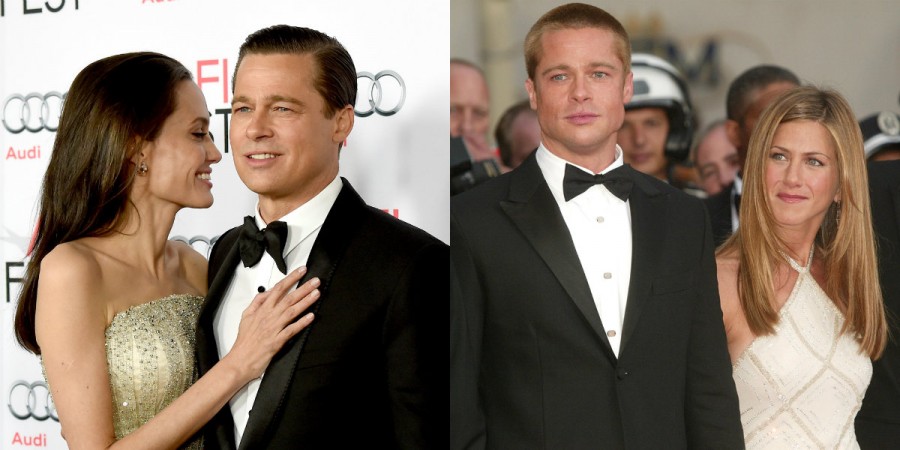 "If Jen does go, I reckon Ange will try to corner her and give her a piece of her mind. Ange hates that everyone still roots for the golden couple Brad and Jen to be together while she's forever painted as the villain. Their ongoing relationship is a huge stumbling block for Ange."
Gossip Cop debunked the NW's claims and also stated that both Brad Pitt and Jennifer Aniston's spokesperson have said on records that the former couple is not together in any capacity. It was also reported a few months back that Brad Pitt and Jennifer Aniston are reportedly planning to act in a movie together, and even those claims were debunked by Gossip Cop.
Gossip Cop further said that "there's not a single aspect of NW's cover story that's rooted in reality." Fans and well-wishers of Angelina Jolie, Brad Pitt, and Jennifer Aniston are advised to understand that there is nothing going on between Pitt and Aniston. At the same time, Aniston's spokesperson revealed that the entire ground of the claims was false.