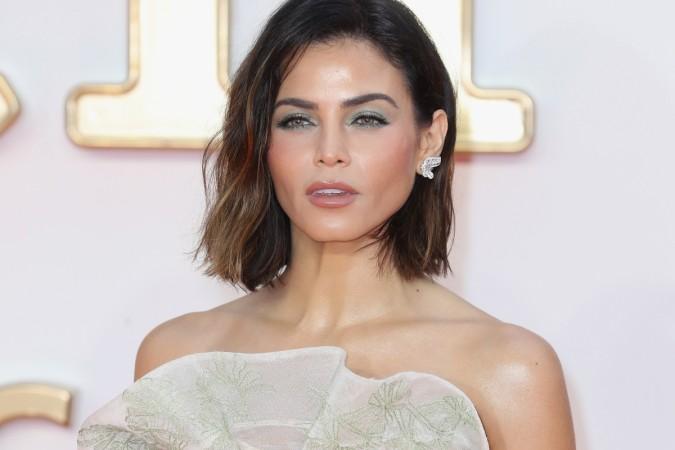 Hollywood pair Jenna Dewan and Channing Tatum broke many hearts when they decided to part ways in April after nearly a decade of being married. But it seems that they have both moved on with Channing reportedly dating British pop star Jessie J and now, Dewan has been spotted kissing her new boyfriend at the Casamigos Halloween party in Beverly Hills.
The actress decided to make her relationship public just hours following her divorce from Tatum. An eyewitness reportedly told Us Weekly, "She was introducing him to people in the group." Jenna, who was dressed as a fairy for the happening costume party, apparently even took to the dance floor to dance with her new beau. "They were dancing all night," the eyewitness continued.
While it's only recently that Jenna and her mystery man were spotted locking lips in public, a source revealed to Hollywood Life that in fact, the new couple has been together for a while now.
"She was seen having dinner with him a handful of times now at the same restaurant in Silver Lake near her home. They were getting cosy, constantly making out and holding hands. She was introducing him as her boyfriend and she has totally moved on from Channing. She has never looked better and seems extremely happy!" said the insider.
Tatum and Dewan had tied the knot on July 11, 2009, after meeting each other for the first time on the set of their movie Step Up in 2005. They announced their split on April 2, through a joint statement they shared on Instagram.
The note read: "We have lovingly chosen to separate as a couple. We fell deeply in love so many years ago and have had a magical journey together. Absolutely nothing has changed about how much we love one another, but love is a beautiful adventure that is taking us on different paths for now," they said. "We won't be commenting beyond this, and we thank you all in advance for respecting our family's privacy."
Well, we're happy for both Jenna and Channing and wish them the very best in their respective relationships.