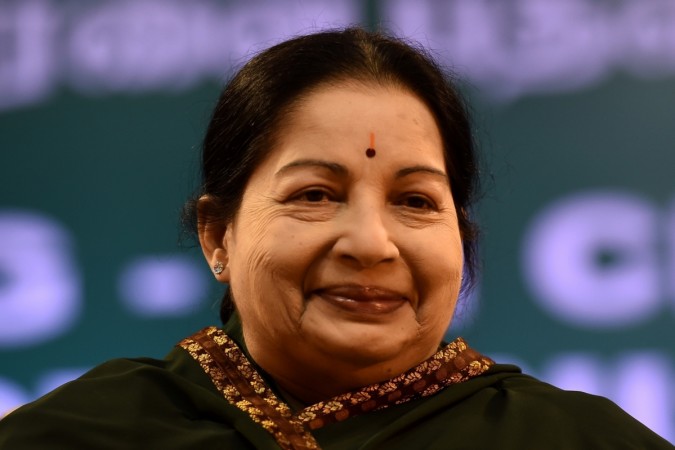 Tamil Nadu Chief Minister and All India Anna Dravida Munnetra Kazhagam (AIADMK) chief Jayalalithaa has been shifted out of the Intensive Care Unit (ICU) of Apollo Hospitals in Chennai, and is currently in a special personal room. The announcement was made by her party on Saturday evening.
The move comes almost a week after she issued her first statement after being admitted to the hospital on September 22, in which she said: "I have taken a rebirth with the prayers of party cadres and people." It was seen as a great improvement on her part, and led to many of her party workers rejoicing outside the hospitals and in the streets.
Apollo Hospitals chairman Pratap C Reddy had earlier said Jayalalithaa was fine and she can go home whenever she chooses to. Reddy had said that Jayalalithaa was breathing and sleeping well, and was on ventilator only for 15 minutes daily.
'Step-down ICU'
Now, with further improvement in her health, Jayalalithaa has been moved to a room in the same floor as the ICU. It is one that has the same facilities as the ICU, like equipment to help her breathe better, according to the Times of India.
The TOI report quoted a doctor at the hospital as saying about the new room to which the TN chief minister had been shifted: "It's a step-down intensive care unit, a kind of bridge between the intensive care unit and special ward or home. Besides ventilation, it is equipped with medicines and equipment for emergency care."
Jayalalithaa's improvement over the past two months has been gradual, to say the least. The real signs came in the past couple of weeks, like when she put her thumb print on election papers despite being on respiratory support. The possibility that she could be moved to a separate room had been raised as early as in the first week of this month, but came to fruition only on Saturday.