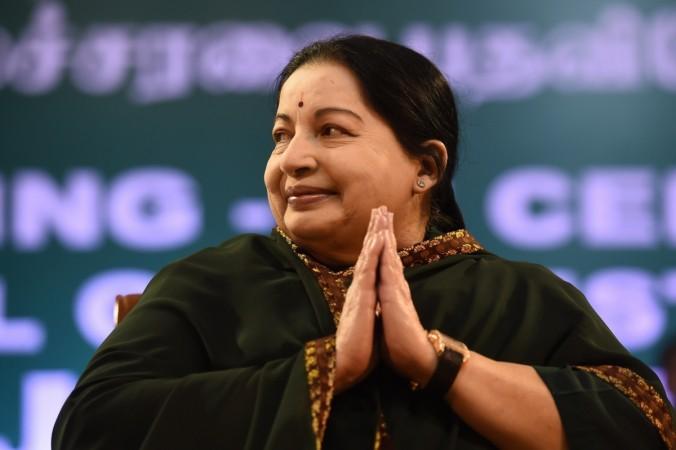 Tamil Nadu Chief Minister J Jayalalithaa is "completely well" and will be returning home soon, said her party AIADMK on Thursday.
"Amma (Jayalalithaa) has progressed very well under the daily monitoring of Apollo Hospital doctors and specialists and soon she will return home," AIADMK spokesperson C R Saraswathy told reporters.
Recently, almost 40 people were arrested for spreading rumours regarding her health and silence around her health issue has been a matter of controversy in the state.
The AIADMK chief is resting, according to her doctor's advice, and she has dedicated her life to public service, Saraswathy said. "Otherwise, she is completely well and will come home soon. God is by her side on her health," she said.
She also referred to many schemes launched by the Jayalalithaa government and indicated that more could be launched soon. Her party was re-elected in the assembly elections in 2016 even though the state usually alternates between the DMK and the AIADMK.
The AIADMK supremo was admitted to Apollo Hospital in Chennai on September 22 after she experienced fever and dehydration. A London-based doctor was flown in for her treatment as were doctors from AIIMS, New Delhi. They treated her for infection she was also kept on respiratory support.
Her absence during the peak of the Cauvery water dispute has also been in a sore point for the opposition DMK, whose leaders have been asking for health updates and a statement from her repeatedly.
BJP leader HV Hande, a former AIADMK minister, also said that he was confident she would return soon. He had visited the hospital and met the doctors as well as the Deputy Speaker of Lok Sabha, M Thambidurai.
"I am confident she will return home within a week or 10 days," Hande, who was health minister in the MG Ramachandran-led AIADMK government, said.
Her supporters belonging to different religions also held special prayers seeking Amma's recovery soon.