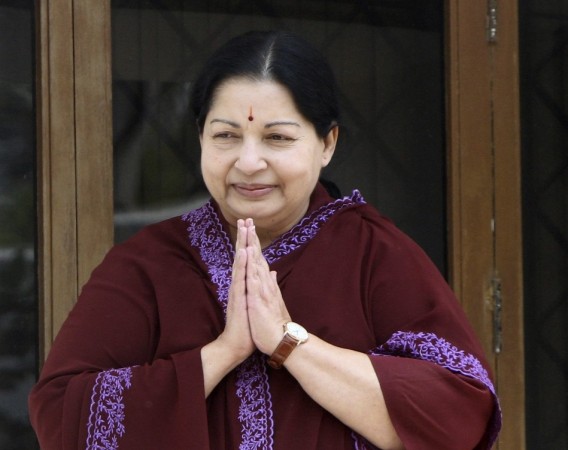 Tamil Nadu government and police are handling alleged rumour-mongers on Tamil Nadu Chief Minister Jayalalithaa's health with iron hands. The police have arrested and registered cases against dozens of people so far for allegedly spreading rumours about the CM's health. But this has invited criticism from several quarters, including former Supreme Court judge Justice Markandey Katju.
The Chennai Police arrested two persons last week for posting what the investigators called was false information about Jayalalithaa's health on social media, causing an alarm among the public. A total of 43 cases have been registered so far for allegedly spreading rumours on the CM, who is undergoing treatment for lung infection at Apollo Hospitals, Chennai.
[READ: Jayalalithaa's health update: Why people should respect Tamil Nadu CM's privacy]
Taking a strong stance against the action of the police, Justice Katju described the arrests as "high-handed illegal and despotic acts." In a Facebook post addressed to O Panneerselvam, who has been given the CM's portfolios till she recovers, and the state's Home Minister, Home Secretary, Director General of Police and other officers, Justice Katju wrote that they had gone too far by arresting people for allegedly spreading false rumours about the CM's health.
"Under which provision of law are you doing this? Is this democracy or a dictatorship? Is there no freedom of speech in Tamil Nadu?" he questioned.
"Let me tell you that if you do not desist from these high-handed illegal and despotic acts, I will appeal to the President of India to impose President's rule in Tamil Nadu under Article 356 of the Constitution on the ground that the Constitutional machinery has broken down in the state, and after President's rule is imposed all of you must be put up on trial and given harsh punishment, as was given to the Nazi war criminals at the Nuremberg trials," he added.
The former SC judge also wrote in another Facebook post that he would brand Tamilians as a bunch of cowards if they don't organise "massive demonstrations" in the state against the acts of the police.
Justice Katju had earlier expressed his admiration for Jayalalithaa in one of his posts, saying that he thought she was "extremely attractive and had fallen in love with her" when they both were young. He went on to say that he was still in love with her and wished her speedy recovery.
Tamil Nadu CM and All India Anna Dravida Munnetra Kazhagam (AIADMK) supremo Jayalalithaa was admitted to Apollo Hospitals in Chennai on September 22 and has since been treated for infection. She was also put on respiratory support as part of treatment.
The hospital authorities have been giving bulletins on her health at regular intervals, but that failed to please her supporters and public, thus triggering rumours about her health. Dravida Munnetra Kazhagam (DMK) president Karunanidhi had demanded that the state government clear all rumours around her health with an official statement and her photographs, and a social activist had filed a public interest litigation (PIL) seeking to know her health condition.
The AIADMK has launched an online campaign that reads: "My Chief Minister is fine. No more rumours" instead of providing more details of the party chief's health condition. Currently, there is no confirmation on when the CM will be discharged from the hospital and resume her office.