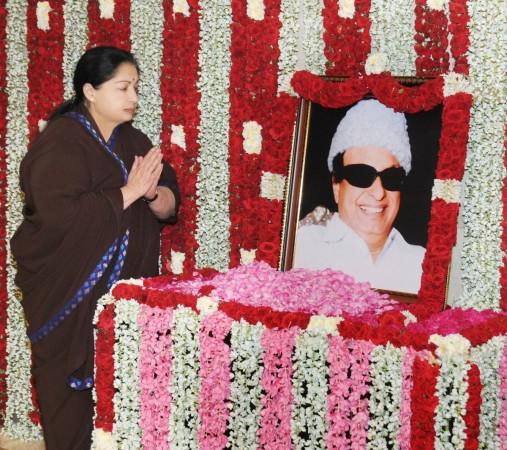 The wish of thousands of residents of Tamil Nadu may soon come true as AIADMK general secretary J Jayalalithaa will be sworn in as the Chief Minister of the state on Saturday, said a party spokesperson.
On Saturday, Jayalalithaa will appear in public for the first time since her conviction on 27 September, 2014, and pay floral tributes to AIADMK leaders, including founder MG Ramachandran.
She will also hold talks with her MLAs in a meeting, where present CM O Panneerselvam will hand over his resignation to the Governor.
"Jayalalithaa will be sworn-in as chief minister again on May 23. Chief Minister O Panneerselvam will step down on May 22," said AIADMK spokesperson CR Saraswathi, according to IBNLive.
Jayalalithaa will return as the CM almost eight months after she stepped down, following her conviction in disproportionate assets case in September 2014. She will be swearing as Tamil Nadu CM for the fourth time.
Jayalalithaa's conviction and the four-year jail term awarded to her by a special court in Bengaluru disrupted law and order in Tamil Nadu, as many people reportedly committed suicide, while thousands of others held protests.
Several of Jayalalithaa's supporters even offered prayers, which seemingly were answered on 11 May, when the Karnataka High Court acquitted her of all charges in connection with the 19-year-old ₹66 crore disproportionate assets case.
The Karnataka HC's judgment in favour of Jayalalithaa paved way for her return into politics. She had named her loyalist Panneerselvam as the temporary CM last year.